WHITE WIDOW
GlassHouse | CBD+CBDA > 18%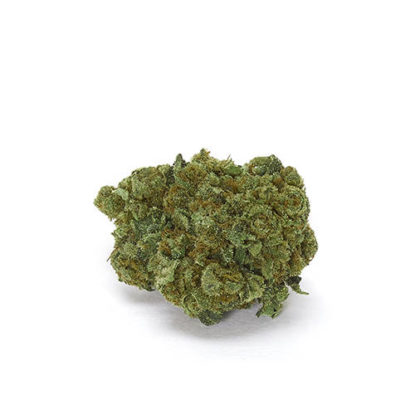 Starting from: 3,80€/g
Article information
BIOLOGICAL PRODUCTION
CBD+CBDA > 18%
GlassHouse
THC < 0.2%
The White Widow
White Widow is one of the most famous strain in the legal CBD cannabis universe. Known above all for its diffusion in the Netherlands, its origins go back more than twenty years but are still shrouded in mystery. The very enigma of his birth has contributed to making the White Widow a true legend.
The Overview
In appearance the flowers of this genetics may seem almost like candy. The CBD Buds often appear with a medium/small size, this is due to the absence of real apical peaks. In fact, this plant develops in "width" and does not reach elevated heights; this allows the development of all the peaks more evenly. The color of the flowers is a green with a very "strong" connotation, in the cultivation of legal cannabis in Europe, often the green is darker than the Dutch "sister". The green is interspersed with a presence (medium) of pistils and trichomes of dark orange/red color.
The Aroma
The White Widow CBD has an unmistakable aroma to the palate of the experts. Its notes of forest, earth, and Scots pine with the morbidity given by the scents of exotic fruit. The scent is "classic", intense and enveloping.
Origin and Cultivation
The cultivation of this CBD weed takes place in greenhouse that are specially created in Lombardy, in the province of Pavia. The last generation of greenhouses allow an almost total management of lighting, humidity and room temperature. Lighting is mainly natural but lamps are used during specific periods throughout the life of the plant and during the winter months. This plant is particularly resistant and does not need many fertilizers, for this reason it is often chosen for GlassHouse cultivations (like this one) and GreenHouse (in greenhouses without any artificial light). This production is totally organic and does not use any type of heavy metals or GMOs.
The Origins
The origins of the White Widow date back to 1995 but, as already mentioned, there is still a lot of mystery surrounding its birth. According to the latest constructions it should be the cross between the South Indian and the Brazilian, appearing for the first time in the Netherlands. This enigma has also contributed to making the White Widow a true legend.