DO SI DOS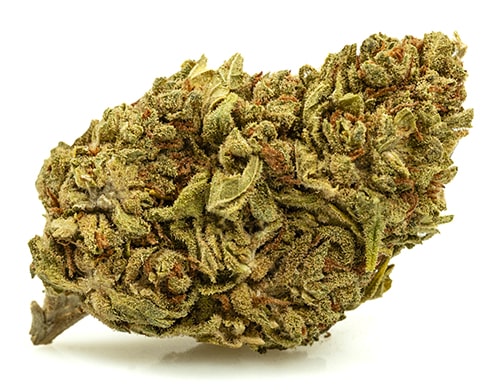 Starting from: 1,85€/g
Article information
Biodynamic Production in Hydroponics
CBD + CBDA < 19%
INDOOR CULTIVATION
THC < 0.2%
The Dos Si Dos
Do-Si-Dos is a novelty that is upsetting the CBD flowers world. It is one of the most popular strains in Spain and California, while in Colorado its use has become the norm. The Do-Si-Dos strain presents traits very similar to the  OGKB, actually known with the name of Kush Breath. The Do-Si-Dos unique and particular taste derives from the Girl Scout Cookie strain, predominantly an Indica hybrid. This CBD cannabis plant is the result of intensive studies and different cross-breeds that have seen the birth of a quality with peaks of CBD that can reach up to 21%.
The Overview
At sight, the flowers of the Dos Si Dos are very compact; in fact, the huge quantity of resin this plant produces, gives the flowers a green colour so clear that it almost turns to white. The buds are of medium size thanks to the stretched structure of both plant and flower. A closer look at the buds will show how the light green is interrupted by a multitude of bright orange/red trichomes and pistils.
The Aroma
The most experienced will surely like the Do-Si-Dos smell and aroma: intense and soft with strong references to the forest, the earth and the winter season. The taste is strong with light scents of Scots pine and earth, while the aftertaste recalls chestnut's aroma and taste. This is why during the winter season it is very popular.
Origin and Cultivation
This cultivation is located in Val d'Aosta, an Italian northern region. These plants are grown only inside (Indoor) in a specifically designed environment, in order to get the most out of the plant's flowering cycle. Many batches are grown during the colder months following the hydroponic technique for a better control of the plants life cycle. This company uses a very interesting and innovative lighting system that combines sunlight with lamps specially designed for hemp cultivation. The production follows organic cultivation principles together with a strict protocol in order to guarantee the highest quality of the final product.
The Origin
Do Si Dos is a new entry in the CBD cannabis scenery, but it has already reached a high level of fame and has become a classic in no time – as much in the US as in Europe.
This strain is predominantly Indica and comes from a cross between two quite famous plants: the Girl Scout Cookies and the Face Off OG.
Disclosure
The percentage of CBD indicated above is purely indicative and represents the maximum value obtained in the laboratory on this strain. Unfortunately, the product is a plant and there can be significant variations in the percentages of cannabinoids from one flower to another.
Despite the variability, JustBob guarantees the legality of all the individual lots as the THC is analyzed daily on all the products sold. 
Product certification
Only logged in customers who have purchased this product may leave a review.