DO SI DOS
Indoor | CBD + CBDA > 22,5%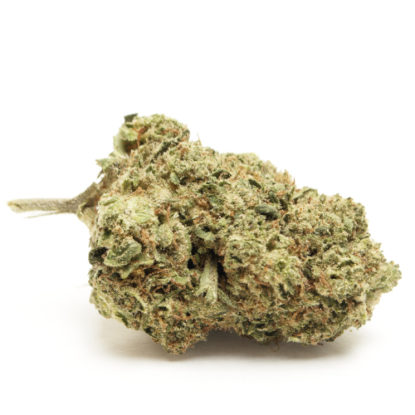 Starting from: 4,60€/g
Article information
Biodynamic Production in Hydroponics
CBD + CBDA > 22.5%
INDOOR CULTIVATION
THC < 0.2%
The Dos Si Dos
Do-Si-Dos is the novelty that is upsetting the legal marijuana Cbd world. It represents one of the most popular strain in Spain and California, where in Colorado it has become practically an institution. The Do-Si-Dos genetics presents qualities very similar to those of its parents: namely the OGKB, also famous with the name of Kush Breath. In fact, the Do-Si-Dos is a predominantly Indica hybrid and descending from a Girl Scout Cookie, it has a very unique and particular taste. This specific legal cannabis plant is the result of intense studies and different crosses that have given birth to a quality with peaks of CBD that go beyond 22.5%.
The Overview
At sight the flowers of Dos Si Dos are very compact and very clear, in fact the enormous quantity of resin produced by the plant makes the Flowers of a green so clear that it tends to white. The buds are of medium / large size thanks to the elongated plant and flower structure. Looking closer at the peaks we can see how the light green is interrupted by a myriad of bright orange, almost red trichomes and pistils.
The Aroma
The most experienced will surely like the smell and aroma of Dos Si Dos, intense and soft with strong references to the forest, the earth and the winter season. The taste is strong with light scents of Scots pine and earth, with an aftertaste reminiscent of the aroma and taste of chestnut. For these reasons it is very popular especially in the winter season.
Origin and Cultivation
This cultivation is located in Val d'Aosta on a plateau that is very famous also for tourism. This production is developed solely inside (Indoor) in environments specifically designed to get the most out of the plant's flowering cycle. Many batches are grown following the hydroponic technique for a better control of the life cycle of the plants, this occurs above all in the colder months. In this company the lighting system used that combines sunlight with innovative lamps specially designed for the cultivation of hemp is very interesting. The production follows the principles of organic cultivation and follows a strict discipline that guarantees the highest quality of the final product.
The Origin
The California Haze was created from the cross between Sour Diesel and a classic Haze plant. To obtain the current plant, it was necessary to cross the Mexican ruderalis strain that completed the autoflowering mix. As previously mentioned, this genetics developed in the 1990s in the Bay Arena, an American metropolitan area surrounding San Francisco Bay in northern California. The spread and the research of this genetics are due to the difficult management of cultivation on the hills; in fact, this plant adapted better than the others to all altitudes and to all weather conditions.