GORILLA GLUE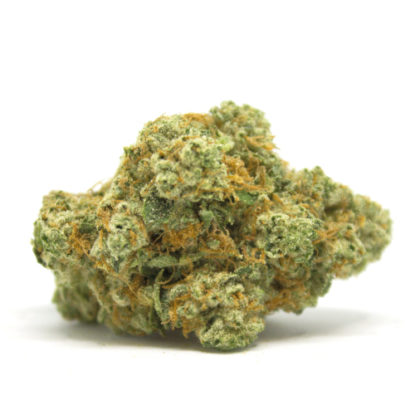 Starting from: 4,50€/g
Article information
BIOLOGICAL PRODUCTION
CBD + CBDA > 22
INDOOR CULTIVATION
THC < 0.2%
The Gorilla Glue
Gorilla Glue is one of the most admired strain by legal cannabis Cbd lovers. It's a quality predominantly Indica of very high quality and owes its name to the large quantity of resin it generates. Its concentration of CBD is really very important, in many apical peaks (the big buds) it even exceeds 22%. Its origins are the result of the cross between three sacred monsters such as Chem's Sister, Sour Dubb and Chocolate Dieser. A monstrous "Gorilla" mix!
The Overview
The Cbd Flowers of the Gorilla Glue are of a particularly light green, a very special color and much loved by experts. The peaks are medium in size with some particularly voluminous buds. The coloration is very clear and characterized by bright orange pistils that make it even more inviting. The Indoor Hydroponic cultivation of this plant allows a large production of resin on the flowers that become particularly compact to the touch.
The Aroma
The smell and the aroma of these CBD Flowers are strong, intense, fresh and the one that most closely resembles THC-rich strains. The taste is soft and enveloping; in the aftertaste we feel hints of wood, of pine combined with intense taste of citrus and ripe fruit. A feeling definitely worth trying!
Origin and Cultivation
This legal cannabis strain has been successfully cultivated for many years by a Piemontese company well known in Northern Italy. The farm is located at a considerable height and uses modern cultivation techniques that allow it to be one of the most avant-garde crops on the European scene. Gorilla Glue is grown exclusively in indoor environments with hydroponics method, to allow maximum resin production. Through this cultivation method it is possible to have a greater development and control of the plant during all its growth phases and especially during the flowering phase. In addition to being very famous for its appearance, it has become much used by Italian and Spanish growers as it adapts well to all weather conditions, even when grown outdoors or in greenhouses.
The Origins
The Gorilla Glue in a very short time has become a classic in the legal Marijuana landscape. For its properties already described it is still called "The new California beast" despite being already very famous for over 5 years throughout the world panorama. These wonderful cbd buds are the result of the cross between Chem Sister, Sour Dubb and Chocolate Diesel. This specific version is a cross S1-Gorilla Glue#4 X Gorilla Glue #4, to maintain all the characteristics of the original Gorilla Glue Weed.