Modified on: 30/08/2023
Discover the 5 most popular CBD weed strains by Justbob customers
The current landscape of CBD cannabis strains for sale around the world is vast.
Each genetics has its own character. This emerges from both the point of view of appearance and aromas and from the effects and quantity of CBD.
There are very colorful and aromatic marijuana buds, others more delicate, some particularly resinous … The variants are many: for this reason, orienting yourself between the products and making the right choice can be complicated.
To help you with your next purchases, though, we at Justbob wanted to create a ranking of the best CBD weed. You can find every product for sale in our legal weed UK shop.
We talk in particular about the top 5 of the most loved items by our customers. We are sure that among these exceptional products you will also find those that best match your tastes.
Here are the 5 most purchased legal hemp generics in our online store.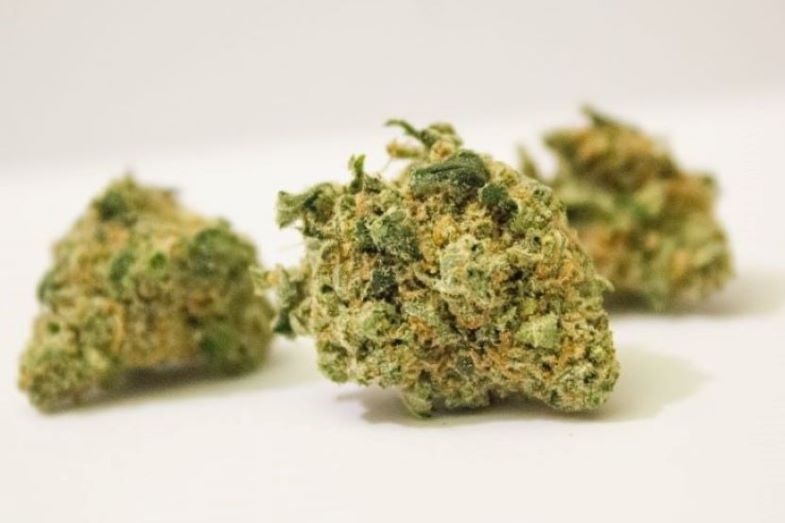 Legal weed: which one to choose?
Are you a fan and collector of CBD cannabis but often you have difficulty choosing the products most similar to your tastes? It is understandable: the hemp genetics currently existing are so many!
Despite of this, there are some varieties that, apparently, predominate over the others and that manage to catch a very large slice of enthusiasts.
Of course, there are those who prefer to focus on the strongest legal CBD weed and those on the most delicate and soft one: preferences are subjective. Below, you can discover the characteristics of the 5 varieties of legal hemp most loved by our Justbob customers and many experts from all over the world.
Ready to do this colorful and fragrant tour of the ranking of the best legal weed?
Let's get started!
Read also: Mature trichomes? Here's how to figure it out for sure
1) Gorilla Glue
In the ranking of the best CBD bud could not miss the Gorilla Glue variety, also called 'the new beast of California'.
Why have Gorilla Glue inflorescences won over our customers?
There are many reasons for this.
First of all, this legal hemp variety owes its name to the large amount of resin it is able to produce (we refer to the word glue), from which a high percentage of CBD also derives. In the Gorilla Glue variety cannabidiol levels can exceed up to 22%!
Moving on to the aromas and colors you will realize that, as soon as you have a top of Gorilla Glue in hand, you will be struck by its scent: it is an intense and intoxicating aroma, reminiscent of the scent of citrus fruits and ripe fruit, but at the same time it becomes fresh and balsamic, with hints of the forest.
As for the appearance, the tops of Gorilla Glue are medium in size and are characterized by a light green color with pistils of a bright orange and as already mentioned before, a sticky and compact consistency.
If you love to collect the most special CBD buds, Gorilla Glue is certainly worth considering!
2) Lemon Cheese
If you are still wondering which hemp to buy, you should deepen your knowledge of the Lemon Cheese CBD weed variety.
This quality is not only one of the most requested by our clients — and therefore fully falls within our ranking of the best legal weed — but it is even one of the most requested in the world.
Lemon Cheese, in fact, was born from the cross between two of the most appreciated genetics by Franco Loja, one of the most famous 'Strain Hunters' (i.e. cannabis genetic hunters): super lemon haze and exodus cheese.
The buds of Franco's Lemon Cheese – another name of this genetics – are of medium size and have a light green color that tends a little to yellow, due to the abundant presence of resin, pistils and orange trichomes.
And what about the aromas?
As its name already suggests, the scent of Lemon Cheese is mostly citrus and the main protagonist of its intense aromas is lemon.
The inflorescences of this variety of legal hemp that you can find in our CBD flower shop, are grown according to the organic specification and without artificial lights.
Only by purchasing Lemon Cheese will you understand why it is so much demanded!
3) Icerock
Are you looking for the legal herb with more CBD? We introduce you to Icerock, one of the flagship products of our online cannabis store.
Icerock belongs to the category of legal hemp sativa and its main characteristic is precisely the very high concentration of CBD, which can reach up to 90%.
Yes, you got it right! It is a real concentrate of cannabidiol with a glacial appearance.
Icerock inflorescences, due to the processing to which they are subjected, have a very curious appearance: they resemble rocks covered with snow (here is the reason for their name).
In fact, the ones you'll be dealing with are dried cannabis buds, soaked in CBD oil and then subsequently covered with pure cannabidiol crystals.

As for the aromas, Icerock has a fresh, light and intoxicating scent — just like the appearance recalls the snow-capped mountains — that manages to conquer many cannabis enthusiasts all over the world.
If you love special products and high concentrations of CBD attract you, this product is certainly for you… but, take a look at the Moonrock variety as well.
4) Bubblegum
In our Top 5 Justbob was a must also include the Bubblegum variety.
Winner of numerous awards around the world and loved by a wide audience since the seventies, Bubblegum is a legal cannabis variety that, thanks to its many positive characteristics, is appreciated both by marijuana experts and by those who are approaching this plant.
What are its features?
Let's start with the appearance.
Bubblegum flowers are very special and colorful: the white of trichomes and resin is lit by the many shades of orange of the pistils that give shape to different shades.
As for CBD levels, these are around 23%.
And the size? This variety of legal hemp, due to its vast popularity, is one of the few that can be found both with medium / large and smaller flowers.
But now we come to the aromas, the ones that made bubblegum so special.
The particular and unique aromas of this variety of legal hemp recall the freshness of summer fruits. At times, the harshest hints of citrus blend perfectly with those of the earth and the woods. A perfect alchemy that can satisfy even those who have the most difficult taste!
If you are looking for the best varieties of CBD buds and do not know which one to choose, add this one to the list and you will not regret it!
5) Do-Si-Dos
After the historic Bubblegum, it's time to talk about a novelty in the CBD cannabis landscape and that in some places has become a real institution: we are talking about Do-Si-Dos.
Do-Si-Dos genetics was born from the result of numerous researches and has characteristics very similar to the varieties from which it derives: the Girl Scout Cookies and the Face Off OG.
Rich in CBD (the percentage of cannabidiol contained in it can reach up to 22.5%), this legal cannabis genetics is particularly resinous, to the point that its appearance tends to a very light green, almost white.
In addition to the resin, the surface of the buds is also covered with a myriad of trichomes and pistils ranging from the lightest orange to the darkest and brightest, tending to red.
As for the aromas, Do-Si-Dos is characterized by a mix of intense and 'soft' aromas that recall the forest, the earth and chestnuts.
If this CBD flower genetics is highly appreciated by our Justbob customers, there are many reasons. Now it's up to you to include it in your list of inflorescences to buy!
Read also: Amber trichomes in cannabis: characteristics and specifications
To conclude
Now you have discovered the legal cannabis strains most loved by our Justbob customers: we are sure that among them you will find your favorite product.
Also take a look at the proposals for legal hashish and CBD oil.
We are waiting for you in our online store Justbob: see you soon!