Modified on: 30/10/2023
The Cannabis Sativa Plant is a unique plant, very rich in numerous cannabinoids, such as cannabinol and tetrahydrocannabidiol, the most popular ones. THC and CBD are certainly the ones that stand out for quantity in cannabis sativa and indica inflorescences, but the process undertaken to consider them separately was no small feat. It also had significant consequences in terms of awareness concerning the utter difference on each one's effect on humans.
Nowadays, the cannabis plant and hemp species generally present a much higher rate of tetrahydrocannabinol THC than CBD, CBG, CBN and CBDA. This leads to a greater difficulty in detecting and isolating the effects of cannabidiol (CBD), often obscured by THC highly psychotropic ones.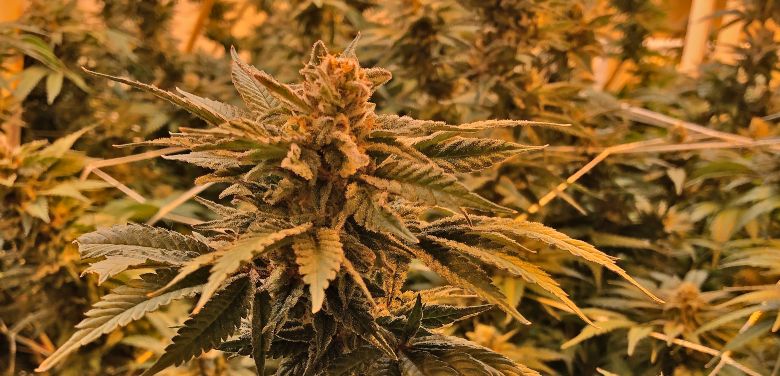 HISTORY of

C

annabis

 
Long time ago, the situation was quite different. When traditional Chinese doctors wrote about the many benefits of cannabis, they referred to a plant that in addition to THC was also abundant in CBD. This legacy remained over the centuries until the marijuana plant (CBD weed) was almost automatically associated with the particular drug it contained: THC, which was banned as a drug in many legal systems.
Driven by multiple hemp and cannabis uses in the most diverse fields, science has shown a renewed interest in this plant, which has been dormant due to the stringent restrictions in this field, imposed during the prohibition period.
In recent cannabis studies, the beneficial and therapeutic power of CBD has emerged from darkness, leaving most scholars amazed. The process of analysis and confirmation of the results derived from these researches is still at an early stage. However, what was immediately noticed was that this cannabinoid could be used to meet a large number not only of human needs but also our pets'.
Is CBD a drug?
Cannabidiol (CBD) is a cannabinoid contained in cannabis sativa, indica, hybrid and hemp plants. Besides, it is usually very popular with its users, and the effects on the body can be amazing under certain circumstances.
Cannabis is generally, and mostly incorrectly, associated with "smoking pot, intoxicants, illegality and addiction". But does CBD also belong to it? For many people, the question arises: is cannabis-derived CBD a drug?
Definition of the "drugs" term
High-quality CBD products  (such as our JB CBD OIL) have many health benefits, and the World Health Organization (WHO) generally defines as drugs substances "that can change functions in a living organism". According to this definition, substances usually not regarded as drugs, such as nicotine, alcohol, coffee, tea, and other intoxicating and addictive substances, could also considered to be drugs; same thing could be said for painkillers, sedatives and general medications.
According to this definition, one could also call CBD a drug, because taking CBD changes something in the organism. However, this is also the reason for making such a product.
The definition is somewhat difficult for most people. Taking vitamin C, for example, also aims to cause (positive) changes in the body. Nevertheless, vitamin C supplements are usually not associated with the term "drug".
In common usage, drugs are often referred to as substances whose sale or possession is punishable, i.e. illegal. As far as CBD is concerned, in Europe – after many clinical trials, it is not the case anymore. Although the sale of CBD is partially restricted by following the strict given rules for sales, CBD is not considered a drug.
It goes the same way for the US food and drug administration and the use of cannabis and its phytocannabinoids – CBD and THC, in medicines and other treatments!
Conclusion: CBD is not a drug
It can be said that the question of whether CBD is a drug depends primarily on the definition of the term.
In general, the term drug is not suitable for CBD; only the sale of CBD as a medicinal product would fit the medical definition of "drug". Hemp derived CBD with less than 0.3 % THC is instead an over-the-counter dietary supplement.
The many benefits of CBD
First, it is fascinating to discover the effects that CBD use can have on the entire human organism, developing health benefits.
With the intake of full-spectrum CBD, our cannabinoid receptors are activated and trigger a rebalancing action of most of our organs' functions, with particular regard to the nervous system, both central and peripheral, resulting in a situation of general well-being, the so-called homeostasis. Therefore, they prove to be a valid aid for the treatment of many physical and mental disorders, increasing the health benefits of CBD. Many of these were already known even before 300-400 BC, originally by Chinese medical experts and then in North Africa, Europe and finally in the American continent. 
Based on these facts and on modern human studies done, it turned out that CBD does not have any particular adverse effects not even linked to interactions with other drugs or consumption abuse; this is why, it is beginning to be assumed that a CBD product with high percentages of cannabidiol could be used in medicine and pharmaceuticals fields. 
In many countries, ad hoc laws have allowed medical cannabis CBD use, containing only traces of THC, for many disorders' treatment. In Europe in particular, the most striking cases concern the opening of clinics in Germany and in the United Kingdom, which exclusively administer medical cannabis to treat a substantial range of problems, relying on a rich literature that shows positive responses to this therapeutic technique. 
Calming effect and quality of sleep.
What has always been highlighted is the CBD's relaxing and calming effect, which involves the brain in particular. In the past, it was used to sedate anger attacks and to relieve depression. At present times, scholars consider it an adequate remedy for the treatment of: anxiety disorders, panic attacks and insomnia; actually, many people currently use CBD oil to treat sleep disorders. 
Many people also take advantage of CBD use as a myorelaxant! Not only athletes who are recovering from training but also those suffering from serious diseases such as multiple sclerosis, since it helps to reduce the painful spasms afflicting them. 
The CBD anti-inflammatory action and chronic pain
This chemical compound has played a crucial role in two main areas, although the potential in this field of application suggests that there may also be many other uses. 
CBD is a controlled substance, such as JB CBD Oil and other tinctures used to soothe rheumatic inflammation and arthritis. More research in this area has also been carried out on animals, which is why they discovered that it is equally effective in providing pain relief from rheumatism for dogs and cats, in form of CBD pet oil. 
Besides, the substance generally concentrated in cannabidiol oil, is used as an additive in beauty creams and other cosmetic CBD products, acting against skin inflammation, especially acne, psoriasis, as well as many different types of dermatitis.
CBD as a painkiller and for neuropathic pain
For headaches, chronic pain and migraine, CBD has undoubtedly proved to be an excellent painkiller, with the great advantage of not causing short-term adverse effects. 
Several studies are in progress for the same reason. They are necessary in order to certify CBD use as an active ingredient for psychotropic drugs against anxiety disorders, depression, schizophrenia, obsessive-compulsive disorder and post-traumatic stress disorders. This hypothesis was developed by evaluating the positive results of preliminary tests. They showed CBD, which you can find in hashish, potential as an antipsychotic, anxiolytic and as a support to traditional therapies for these disorders. 
CBD is not addictive; it has no psychotropic effects and does not create mental states of confusion and high, unlike THC. Besides, it also does not cause those other physical symptoms that may follow after taking most of the medicines that treat these diseases. At present, a CBD product can be used for these purposes, but without the absolute certainty of efficacy and above all not as an alternative to specific treatments, since the seriousness of these pathologies requires recourse to medical supervision by a doctor and the support of psychotherapy possibly associated with particular drugs.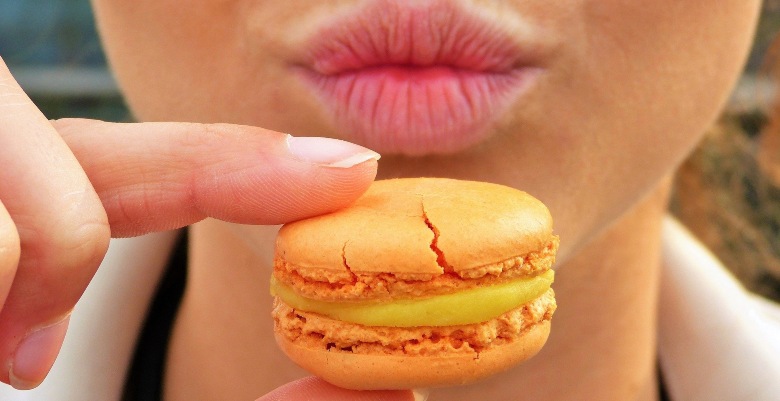 Appetite and satiety 

Especially in France, but also in other countries, studies are underway to see how CBD can be used in therapies for various forms of eating disorders. This substance's beneficial influence on the body and on the nervous system also includes the functions of the metabolism, regulating the feeling of satiety at the same time. Therefore, it might make sense to test CBD cannabis effectiveness for people suffering from anorexia and bulimia. Especially in France, but also in other countries, studies are underway to see how CBD can be used in therapies for various forms of eating disorders. This substance's beneficial influence on the body and on the nervous system also includes the functions of the metabolism, regulating the feeling of satiety at the same time. Therefore, it might make sense to test CBD cannabis effectiveness for people suffering from anorexia and bulimia.
Lucidity and concentration

Among the differences between THC and CBD, one is worthy of special attention. As seen above, CBD/cannabidiol is not only a therapeutic compound, which cures and restores altered mental states, but it was also found that this substance increases memory and the ability to concentrate. No psychedelic nor adverse effects, but rather an increased mental capacity and clarity, in addition to other health benefits. 
CBD and female health and well-being
Women use CBD products because it is an excellent painkiller for menstrual pain. As a hormone modulator, it can keep premenstrual syndrome's mood swings at bay and help relieve menopausal discomfort.
Epilepsy: CBD is FDA approved
In the laboratory, experience has shown that CBD products and hemp-derived drugs can be used as an antiepileptic. In particular, for some of the more severe forms such as Lennox-Gastaut syndrome and Dravet syndrome as part of the approved medical advice list to treat diverse muscle spasticity. 
In the United States, a group of mothers began to treat this disease that was affecting their children with truly amazing results, then brought the evidence to the Food and Drug Administration (FDA), which first removed CBD from the list of drugs and in 2018 thereafter approving Epidiolex (or Sativex) use and trade. It is a CBD-based drug targeted explicitly for epilepsy treatment. It is not only acting on the endocannabinoid system but on the central and peripheral nervous systems as well, with anticonvulsant effects. Once again, this same positive effect seems to be extended to dogs and cats. 
The

numerous

benefits of CBD

 
A positive response to the intake of CBD can be found also in other fields: it has proved useful to decrease craving and other symptoms related to drug addiction and to alleviate the effects caused by chemotherapeutic remedies used in cancer treatment. It also seems to strengthen the immune system, while the antioxidant and nutritional properties add up to the anti-inflammatory properties for skin applications. The list could continue because there are many scientific discoveries in this field. 
Read also: Are you looking for the best legal cannabis, also called cbd marijuana? 
How to regulate CBD use
It is possible to buy CBD oil, seeds or cannabis inflorescences with high CBD content, both online and in certified specialized shops. The advantage for the consumer is that it is possible to choose among different oil concentrations and different varieties of cannabis inflorescences and seeds.
Inflorescences
Normally, inflorescences are called CBD buds too. 
 
To enjoy the various health benefits of CBD, you can buy different types of CBD products, which have in common that they all derive from the hemp/cannabis sativa plant. The latter is a species of cannabis sativa L that has been modified to contain a high percentage of CBD and a low percentage of THC so that this legal cannabis does not have psychotropic effects. In our legal system in particular, it is prescribed that the THC percentage should remain less than 1%. 
Therefore, retailers of legal cannabis inflorescences will have to obtain those certifications that attest the compliance with these limits and legal requirements. Under these conditions, it is permissible to sell the CBD flowers and the oil and seeds taken from them. 
Cannabis seeds
In addition to inflorescences and cannabis oil with high CBD content, cannabis seeds are also available on the market. They will naturally contain high percentages of cannabidiol in the total absence of THC. Recently the Health Ministry authorized the sale of cannabis seeds for alimentary use only if the marijuana plant growing from this seed had a tetrahydrocannabinol content of less than 1 per cent. This way an ingredient rich in nutrients and its beneficial properties could be included in the diet. 
In particular, the different types of hemp / cannabis seeds (seed hearts or whole seeds that are available wholegrain, peeled or natural) are real concentrates of protein and an essential source of vitamins, essential fatty acids, which combine the action on the endocannabinoid system of CBD, also nutrients that bring benefits to the cardiovascular system, muscles and digestive system. The lack of THC is a guarantee of maximum effectiveness of these compounds on the body. 
CBD Oil
However, the favorite intake mode for CBD lovers is the oily extract, derived from CBD cannabis' inflorescences.
The attractive feature is the product's versatility, as the oil intake lends itself to various alternatives that may vary depending on the need and according to each country's legislation.
In Europe, for example, has not yet expressed itself on CBD oil oral ingestion which has proved to be a convenient and effective way to enjoy the benefits we referred to earlier. Our oils are sold for topical purposes.
Two main characteristics make high CBD content hemp oil a product particularly suitable for therapeutic use and as a food supplement, in countries where this is permitted:
The first is the ease of dosage, thanks to the practical bottle with dropper, so it is very easy to take the indicated quantity for any kind of need or nuisance. For example, CBD oil has proven to be very useful with insomnia issues; in this case, the recommended drops amount ranges from 10 to 15 – to be taken throughout the day. Still, for mild pain and digestion problems, the doses are lower (6-10 per day). For this reason, being certain to assume just the exact dose of CBD is as well important.
The second point, which also applies when the oil is used in many ways, is the high concentration of cannabidiol within the product. CBD oil is extracted from the inflorescences and not from seeds like hemp ones.
The inflorescences, and the resin in particular, are extremely rich with this substance. Besides, the extraction methods of the oily essence from the

 

CBD flower

 

(through the infiltration of coconut or olive oil or with supercritical CO2) maintain the high rate found in light cannabis.
The remarkable CBD content makes the oil the ideal candidate for other uses as well, as the beneficial strength of the compound can still be perceived. We are mainly referring to two areas: aromatherapy and electronic cigarettes.
In the first case, CBD oil is used for its fragrance and therefore, the substance achieves its healing and relaxing purposes through the sense of smell. Although the effectiveness of this substance is discussed at the level of conventional medicine, the use of essential oil with a high CBD content is increasing, due to the positive results.
As far as the habit of vaporising is concerned, the addition of CBD oil to the neutral base used in vaporisers has proved to be an excellent way to enjoy its therapeutic and calming power. This way the speed and effectiveness are partially similar to the oral intake.
The cannabidiol action is felt when the substance reaches the receptors of our endocannabinoid system. Sublingually or through inhalation of vapor, it occurs rather quickly, and the CBD effects are felt after not even a quarter of an hour. If CBD oil is smoked with an electronic cigarette, the substance is diluted with the elements of the base. Still, it is also heated, changing its molecular composition in a certain way and thus also its positive efficacy, albeit to a small extent.
Can CBD cannabis be addictive?
Justbob, our CBD Flower Shop , will answer you this question too. 
 
CBD has no psychoactive substances in comparison to THC, and therefore CBD products can be bought legally in Europe as food supplements and for other purposes. CBD products are available in online shops, head shops, supermarkets, etc. CBD comes in many different forms: oil, drops, capsules, creams and flowers. 
But can CBD also be addictive? Which side effects can occur, or is the consumption itself rather harmful for your health? We will answer these questions in this guide. 
The legal active ingredient CBD is becoming increasingly popular in Europe. The demand is booming. There are numerous reasons to buy because fans of CBD swear by the healing powers. It is said to alleviate pain, reduce inflammation and prevent or alleviate various main problems through external use. 
According to this, CBD consumers take the active ingredient as an alternative to conventional pain relievers. Despite the diverse effects, there is still no drug with CBD on the European market. 
CBD does not cause dependency! Unlike the cell or nerve poison, alcohol and nicotine, CBD is not addictive. 
CBD oil, for example, contains precious substances such as omega-3 fatty acids, vitamins, terpenes, chlorophyll and amino acids. Besides, CBD contains traces of 85 other cannabinoids, which could bring additional benefits. The respective quality and variety depend on the process we can obtain cannabidiol extracts from. 
Does CBD give you energy?
CBD cannabis does not cause decreased reflexes nor drowsiness. 
However, depending on the amount taken, the effects of CBD differ: at low doses, CBD can give a sensation of energy and make you feel alert, in contrast with very high doses (overdose), CBD relaxes and thus encourages drowsiness. Effects differ depending on each CBD product (we suggest you to try our famous Gorilla Glue Cbd weed). 
Finally, the World Health Organization Expert Committee confirms that CBD is not addictive. Similarly, tolerance to CBD would be good, even at high doses, up to 1,500 mg per day. 
Can I use CBD every day?
As is now known to many, the active ingredient cannabidiol (CBD), which is obtained from the cannabis / hemp plant, offers some advantages and desirable properties for health. 
CBD does not trigger any psychoactive effects. The user gets positive outcomes for his health without getting a high as a side effect since CBD products generally contain little or no tetrahydrocannabinol. It makes them very suitable for everyday use. 
Use CBD regularly to keep you healthy! In many cases, taking CBD once can be helpful. However, long-term use is probably even more profitable for the user. 
When it comes to maintaining health and protecting the body and its functions, cannabidiol should be consumed daily. 
Try our CBD online Shop Justbob to try the BEST CBD PRODUCTS!