Modified on: 23/11/2023
What are the legal marijuana strains with a higher CBD rate?
As you probably know, CBD weed varieties with more CBD tend to have a more significant relaxing effect. There are many qualities of CBD flowers, with different aromas and different levels of CBD, and each has its peculiarities.
The most significant advantage of CBD cannabis is that it possesses all the characteristics of classic marijuana without the psychotropic effects of THC. On the contrary, being rich in CBD, the "good" cannabinoid of cannabis, CBD marijuana does not create any perception alteration, since it has the characteristic of counteracting the effect of THC (contained in light marijuana in quantities below 0.2%).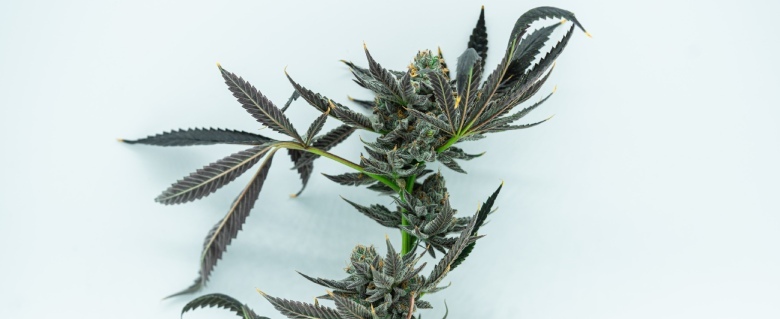 CBD is an active ingredient of legal marijuana that, by acting on the receptors of our endocannabinoid system, brings a variety of beneficial effects to our body, including the following:
Anti-inflammatory
Painkiller
Antioxidant
Antiemetic
Bronchodilator
Relaxing
Anxiolytic
As you can see, the qualities of CBD, contained in high percentages in legal cannabis, are many and can find a useful application in many fields. The Italian CBD buds portal Justbob boasts a selection of the best legal herb on the market, some with high CBD rates.
Let's now find out which are the legal cannabis and CBD hash varieties with more CBD on Justbob's UK catalogue.
Read more: Legal marijuana: 3 reasons to prefer buying from Italy
1) Cannabis with higher CBD: we introduce you to  Do Si Dos
Do Si Dos cannabis has now become an institution in the CBD marijuana world and is one of Justbob's cannabis varieties with a higher CBD rate, which can reach peaks of 22.5%. It is a Girl Scout Cookies and Face Off OG hybrid with predominantly Indica but also satisfies fans of the Sativa variety.
The secret of its success, in addition to its high CBD content, is its bouquet of aromas:
Chestnut
Scots pine
Fresh woods
Earth
As you can see, its scents and aromas are very wintery, which is why this variety of legal cannabis is very popular during the coldest periods of the year. The Do Si Dos inflorescences appear slightly elongated, with a light green tone tending to white studded with intense orange trichomes, almost red.
This cannabis strain is undoubtedly the spearhead of the Justbob catalogue.
What are you waiting for? Click here to buy CBD flowers of Do Si Dos now!
2) Stronger legal cannabis: the famous Gorilla Glue
Another variety of high CBD weed that we find in the JustBob assortment is the well-known Gorilla Glue, an internationally renowned quality of legal cannabis. Its reputation is due both to the high CBD content of its flowers (up to 22%) and the impressive amount of resin the plant produces.
This last peculiarity is the one to which it owes its name, taken from a big US brand that produces glue for DIY and similar products. The resin produced by the Gorilla Glue plant is very aromatic, and this sweetish smell remains on the inflorescences, with very particular tones, such as:
Citrus fruits
Ripe fruit
Pine
Fresh woods
Its scents are intoxicating and are most appreciated in the hottest periods of the year, thanks to their fresh and enveloping connotation at the same time. The Gorilla Glue CBD inflorescences are of medium size, light green with orange pistils and are very compact to the touch, thanks to the resin contained.
In short, it is undoubtedly one of the best cannabis strains in the JustBob catalogue, which you should try.
Read also: CBD Cannabis and voluntary blood donations: what is the rule?
3) Cannabis with high CBD content: the Sweet Berry
If you are looking for a legal type of cannabis with a high CBD content (20%), Sweet Berry is the one for you. It is a hybrid born from the crossing of Chernobyl and Blueberry varieties. Its nature is Californian by DNA and brings with it all the peculiarities of its parents, especially sweetness.
You got it right, the marijuana variety Sweet Berry has a sweet aromatic charge, with round hints of:
Red berries
Blueberry
Fruit candy
The aromas of Sweet Berry are sinuous and velvety but at the same time enveloping, a real treat for lovers of berries. The inflorescences of this cannabis variety are elongated in shape, deep green, slightly dark, studded with pistils and purple-red trichomes, very showy.
A real treat for cannabis connoisseurs!
CBD cannabis online: buy the best on Justbob
As you may have guessed, JustBob is a CBD online shop that boasts an assortment of the best cannabis varieties on the market, including some with a high CBD content. In addition to marijuana inflorescences, at Justbob.shop, you'll find legal hash varieties and high-quality CBD oil online.
Don't wait any longer, enter Justbob now to buy CBD oil Sensitiva and the best cannabis products from Italian producers!