Modified on: 23/10/2023
Is there a type of cannabis that is more popular than others? And a more potent one? Let's find out together
If you are an admirer of cannabis and CBD cannabis, you have probably already discovered that there are many varieties of this plant. For example, there is the more potent or lighter hemp genetics, particularly fragrant and aromatic, and so on.
But among them, all, is there one that stands out as being more pleasant than the others?
And can this cannabis genetic be considered the strongest?
If you have asked yourself the same questions and want to determine which marijuana is the best and strongest, read on because you will find the answers in the following paragraphs.
Before we continue, however, we would like to remind you that this article is for information purposes only and that the use of cannabis or hashish is not permitted.
Let's get started.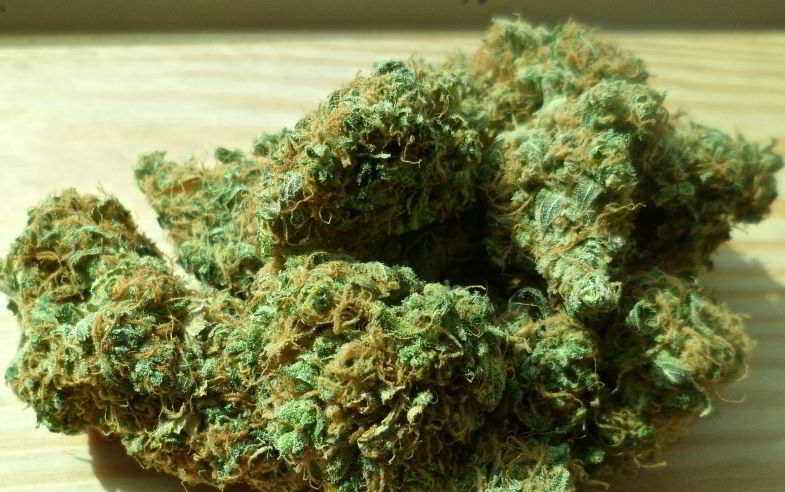 What is the best marijuana in the world?
Choosing the best marijuana in the world is no easy task. Consumers' tastes vary, so objectively assessing what it smells and tastes like is no easy task.
But let's take a look at some of the strains that are considered some of the best in the world.
Jack Herer
Of all the existing strains, Jack Herer is probably the finest marijuana on the market today. The excellence of this strain is also confirmed by the fact that it is the most awarded marijuana ever and has been in Dutch pharmacies as medicinal cannabis for years.
Jack Herer's taste and smell are strong and pervasive. The leaf characteristics allow growers to experiment with many combinations to suit everyone's taste, and provide a feeling of total relaxation and well-being.
Super Silver Haze
Super Silver Haze is, according to experts, the best Sativa hemp in the world, mainly known for its high THC level. It has a distinctive aroma that is sweet but, overall, not overpowering.
Due to its composition, this marijuana strain has an excellent effect on anxiety and is also an excellent stimulant and energiser.
Super Silver Haze is a very versatile marijuana strain that is used, where permitted, for recreational purposes or with a doctor's prescription for medicinal purposes.
OG Kush
OG Kush is a unique marijuana strain with fresh lemon and pine scent and taste and a special appearance: the mature buds are enormous and acid green in colour.
It is a variety that is consumed by numerous smokers, from the most to the least accustomed, and for different purposes: it is used medicinally as a painkiller and as a remedy for rheumatism, to relieve anxiety and stress, and to raise energy levels throughout the day.
This quality is trendy in the United States, between Southern California and Los Angeles.
Onda Calabra
From the passion and experience of Italian companies comes the Onda Calabra variety, marijuana with a long and noble history rooted in our territory.
Cultivated in greenhouses together with bergamot and citron, this variety has a distinctive citrus flavour with orange and citron notes that blend well with the delicate scents of eucalyptus and pine. Overall, the character is bittersweet and particularly pleasant.
Although it is grown in Italy, like its predecessors, Onda Calabra cannot be consumed in our country because it has high levels of THC.
Read also: Cannabis derivatives: these are the most commonly offered products (virtually everywhere)
What is the most potent marijuana in the world?
While there are differing opinions on the best marijuana in the world, the same is not true of the strongest.
According to many consumers, Amnesia Haze is the most potent marijuana strain in the world, which has made her something of an enduring legend among enthusiasts all over the world.
Amnesia Haze has a high THC content of between 22% and 24%, which has allowed her to spread across the USA, where she seems to have originated, and parts of Europe in months.
There have been multiple winners at the Cannabis Cup, the festival organised in the Netherlands. The best varieties of cannabis and cannabis products worldwide are awarded in November.
The taste of Amnesia Haze is notably citrusy. It is said that this variety was born under a cedar tree, which has given it a unique citrus explosion that blends delicately with musky and earthy notes.
Amnesia Haze was one of the first marijuana strains to be used medicinally to treat chronic pain and mood disorders. The high levels of THC in this strain make it capable of resolving the problems of those suffering from chronic anxiety or mild depression when moderately consumed.
The name of this strain may at first glance lead one to imagine severe effects that go beyond the goals of relaxation, but this is not the case. The name is indeed taken from the effects caused, but it is very likely that in the 1980s and 1990s, it was taken together with other types of substances with psychedelic effects.
However, it is true that the effect of Amnesia Haze is powerful and has both relaxing and euphoric effects that should not be taken lightly. The effect is indeed immediate and decisive.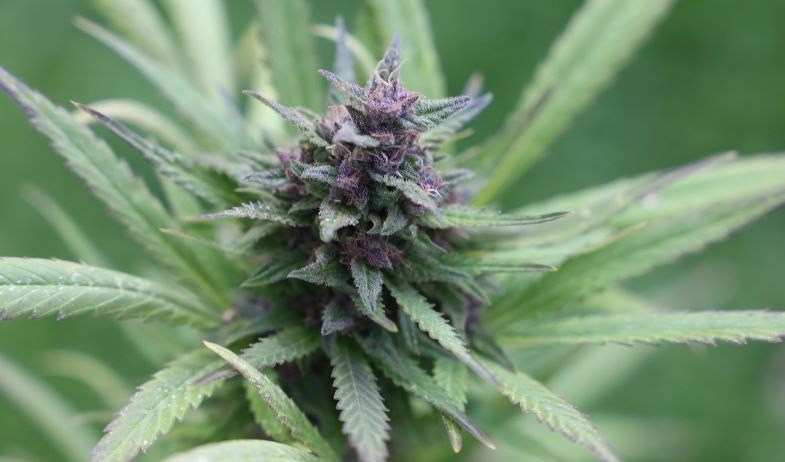 Purple Haze: a worthy opponent
Purple Haze is another marijuana variety that has been among the most popular and consumed for years.
It is the most popular and purchased purple marijuana strain globally, and is characterised by a pervasive strawberry aroma and powerful effects.
Purple Haze has a THC level of up to 30% and has significant effects as a painkiller and euphoria enhancer for the user and increasing hunger and physical strength.
To avoid adverse effects, it is essential to pay attention to the dose of Purple Haze consumed.
Recently, CBD Purple Haze with CBD has entered the market to make one of the most popular and talked-about cannabis strains in history accessible to everyone.
Read also: What are the best types of legal weed of 2023? The top 10 updated
To conclude
To decide which is the best marijuana in the world, as seen in this article, is impossible because consumers' tastes are not all the same.
Even finding a match between the best and the most potent marijuana is complicated. The latter usually has a pervasive taste and smell, which is often not particularly appreciated by even long-time smokers.
This article talked about cannabis with a high THC content, i.e., the kind that cannot be bought or consumed in Italy.
Recently, however, many legal hemp varieties have entered the cannabis scene, i.e., those containing a THC level below the legal limit (0.2%).
Legal cannabis can be purchased freely, and in our JustBob store, you can find its best genetics.
Visit our CBD shop today, choose from the many CBD weed offerings, and take a look at the tabs for CBD hash and CBD oil.
We look forward to seeing you at Justbob.shop. See you soon!