Modified on: 30/10/2023
The Cheese marijuana is a kind of cannabis with a very particular aroma. Discover everything about it
---
For those of us who live from within the CBD cannabis ecosystem, thinking of Marijuana as a single large type of plant is somewhat reductive. After decades of cultivating and breeding genetic strains, the qualities on the market are truly many.
Today there are numerous types of CBD flower, each one of which is able to offer different experiences and satisfy different palates. After all it is always a matter of taste. With the "Kush" variety, for example, very powerful effects are experienced, while with the "Haze" it meets a refined taste accompanied by stimulating effects. The possibilities are truly endless and one of the advantages of legal hemp is that it has a moderate percentage of THC and no contraindications.
Marijuana Cheese is certainly among the most appreciated worldwide. Flavor and effects of this particular category have become an unmistakable trademark and have found applause from admirers all over the globe, making it one of the most popular requests ever.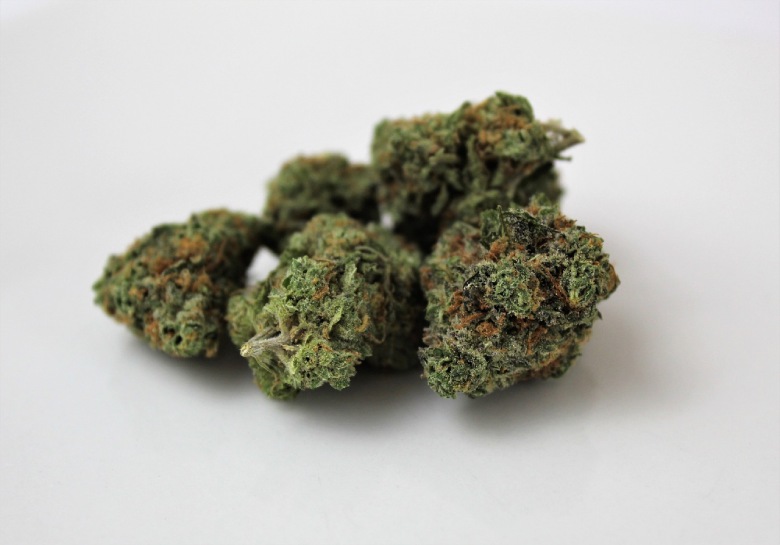 But what is the history of this particular variety of cannabis?
The birth of the varieties of Cheese Marijuana
The genetic hybrid that seems to have started this cannabis family seems to be wrapped in a real legend. The birth of Cheese has its roots in the brilliant 80s.
It all began, allegedly, with the journey of a California farmer, known as Sam the "Skunkman". Determined to learn and improve his cultivation techniques, Sam flew overseas, heading for Holland, bringing with him the seeds of his plants.
After years of crossbreeding, the results were astounding and the Dutch themselves began clamoring for the daughter of Sam's research, which would later become known as Skunk #1. Success spread like wildfire, crossing the borders of the Netherlands.
The production of this newborn type of cannabis crossed the Strait of the Manche, intriguing both for the quality of the product and for the intense and pungent aromas that distinguished it. According to some, a bag of Skunk seeds ended up in the hands of an English farmer, who set himself the goal of cloning the variety. It was 1988.
What happened next was quite unexpected. The distinctive trait of that culture struck the nostrils directly: the first comments emphasized the smells of cheese released. The plants grew luxuriantly as did the demands for the brand new and aromatic product.
Thus the birth of the Cheese variety was sanctioned. In the 90s people talked of a real boom: the product was the most consumed in the United Kingdom, and was the true protagonist of the rave scene of that decade.
In the following years the spread was widespread and the variety of Cannabis Cheese became a must in all the countries where it was legalized. A story of success and intense aromas that still today finds widespread appreciation among consumers.
Read also: CBD oil: positive and negative effects on the body
What is the unmistakable taste of Marijuana Cheese?
Today the formula of Cheese's original genetics has been revised: the variations are really many and each of them has unique nuances of taste. What unites them is the unmistakable and intense aroma of cheese. But where does this distinctive trait come from?
Sometimes at the base of an unmistakable harmony nothing is hidden but a game of contrasts well mixed together. In the case of Marijuana Cheese we have pungent and spicy elements that embrace more fresh and fruity fragrances.
In this referral game all elements actively participate. On the one hand we have the various Terpenes from the Cheese, which, when joined together, release intense aromas. These are joined by the rancid tips of octanoic acid, which in turn contains the sweetest and most fruity notes of methyl-t-butyl ether, mixed with ethyl and methyl acetates.
As often happens with cheeses, the most pleasing and intense flavors are anticipated by sprites of real stench. The same reasoning applies to this Marijuana Cheese: the presence of isovaleric acid triggers the most malodorous terpenes.
We pass from the smell of chicken coop to hexanoic acid to methyl mercaptan rotten cabbage. Taken together, all these elements characterize the Cheese, making it a unique variety of its kind that is also particularly appreciated for making edible dishes such as the ever-present marijuana muffins.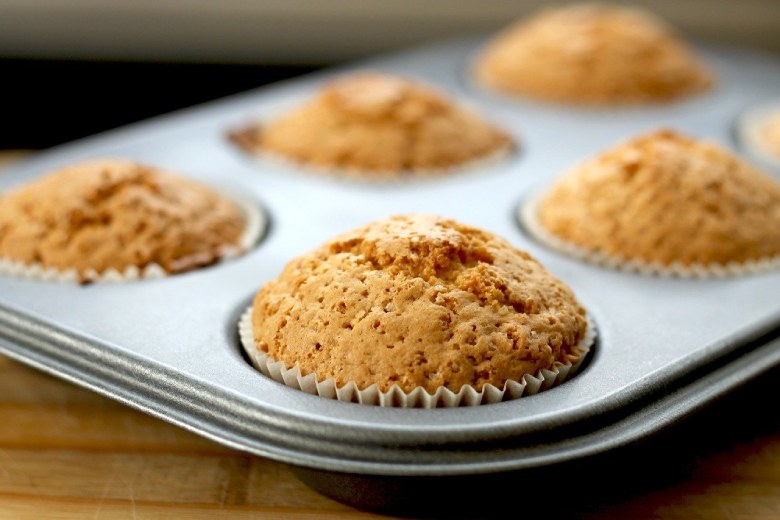 The Marijuana Cheese: refined taste and benefits
It is not difficult to understand that when we talk about the Cheese variety we are not referring to a Marijuana suitable for everyone. It is a taste that attracts above all the most eccentric palates, avoided by those who have preferences for delicate aromas.
It is also true, however, that it does not become one of the most popular Marijuana genetics on the international scene for nothing. For some, the decidedly pungent nuances and strong aromas of this Cannabis family are good reasons to let it go and look for something more suitable for them.
For many, however, the fascination of the Marijuana Cheese aftertaste is a good excuse to endure some smelly whiff. What comes into play is the umami effect, that is the tendency to cancel the strongest aromas in the name of the most pleasant taste.
It is a product for connoisseurs but is also appreciated by non-lovers of the genre. Whoever fails to appreciate it for taste, can certainly find enormous satisfaction in terms of benefits.
Cheese cannabis is characterized by a high production of THC-rich trichomes (resin), which guarantee an intense relaxation experience. Perhaps it would be even more correct to talk about a real achievement of peace of mind, or something very similar.
Read also: Outdoor, indoor and greenhouse cannabis: all the differences in this regard?
The states of healthy euphoria are also increased, in addition to doses of intense and peaceful happiness. The powerful medical-therapeutic benefits should also not be underestimated: its effectiveness against joint pain, muscle inflammation and arthritis is noteworthy.
Marijuana Cheese variants, just like CBD oil, are often consumed as an aid in countering episodes of anxiety, depression and insomnia. They are also amazing in fighting appetite and nausea. The benefits act very quickly and with great intensity, giving a constant sensation of physical lightness and elimination from stress.
Not surprisingly, we talked about one of the most successful and popular cannabis varieties. But what are the techniques to be used to grow it?
How is Marijuana Cheese grown?
With Marijuana Cheese we talk about high concentrations of CBD and a percentage of THC in peaks ranging from 15% to 17%. It is Indica for 60% and Sativa for 40%.
It is a very resistant plant and that, following the right and due precautions, can be cultivated rather easily. The buds produced are very abundant and bloom in about 8-9 weeks. It tolerates humidity fluctuations surprisingly well; however it is always advisable to keep the temperature constant (between 21 ° and 26 °).
The varieties of Marijuana Cheese, if grown in favorable situations in terms of light and space, can even exceed 2 m in height (mainly in outdoor crops). This suggests that indoor cultivation must be constantly monitored.
The plant must have enough space. Specific pruning and folding techniques will have to be applied regularly so that it does not reach too high levels of height. With the right care, Cheese can offer important levels of production.
We are talking of 500 grams of average yield per square meter for home production. The types of weed seeds are different but they must be approached more or less in the same way. For example, the seeds of feminized Exodus Cheese have a very high yield (up to 800 grams per square meter), with buds with a high percentage of THC (18.4%).
For those looking for a much lighter and equally pungent flavor, they could try Dinafem feminized Cheese seeds, which have a lower yield and also lower THC (around 12%), or with the Auto Cheese Northern Lights variant.
The latter is a hybridized form with 30% Sativa, 50% Indica and 20% Ruderalis. Flowering takes place in 6 weeks but the yield is around modest quantities (110-120 grams for indoor production, 220 grams for outdoor production).
There are also variations with more particular flavors, the result of crossbreeding with other qualities of cannabis, which are equally highly appreciated. An example is Sweet Cheese, born from hybridization with Black Jack. As the name suggests the cheese note is slightly diluted and tending to sweetish.
Flowering occurs in about sixty days and produces buds with 17.3% THC. The Bubble Cheese genetics, also known as Big Buddha, is also very special. Again, this is a cross between Bubble Gum Cheese and Bubba Kush Reversed S1.
This particular variety was born in England and boasts a flavor that combines the fruity fragrance of Kush, the cheese aroma of Cheese and a surprising note of chewing gum.
In conclusion…
From what we have seen, Marijuana Cheese is not just a cannabis quality, but a real experience that waits for nothing but being tasted. Would you like to try it and are you intrigued? Here you are served, try our Lemon Cheese and legal hash varieties, you'll love them!