Modified on: 12/09/2023
All you need to know about Orange Skunk CBD, one of the newcomers to the world of CBD cannabis
The panorama of CBD Weed always gives us great satisfaction, particularly with the birth of every new strain that recalls the tastes and scents of the corresponding high THC marijuana varieties. Orange Skunk CBD is one of the latest legal-weed strains – we just welcomed it to Justbob, our online CBD shop, and it's already a great success!
In fact, in terms of aromas, it is very similar to Orange Skunk THC … While, in terms of effects, it offers all the benefits of the cannabidiol it is rich in.
Today we want to talk to you about the CBD Orange Skunk so that you know everything about it (origins, characteristics, and effects), and we can evaluate whether to add it to your hemp collection.
Are you ready? Let's get started right away!
The prestigious parents of the Orange Skunk CBD marijuana
Like all legal weed uk strains selected by us at Justbob, Orange Skunk CBD has truly prestigious origins, so it can offer you heady and rare aromas to replicate in other species.
Specifically, the Orange Skunk CBD is a predominantly Sativa-hybrid created by crossing Californian Orange and Skunk # 1. It won't surprise you that cannabis connoisseurs have given her the nickname "The Original California Orange Skunk"!
The first parent, Californian Orange (also called Cali Orange, Californian Orange Bud, and Cali-O), is a classic old school marijuana born, as high THC cannabis, in 1980. It looks like a 50/50 hybrid between indica and sativa, with a typical sweet citrus scent reminiscent of caramelized orange peel.
The second parent, Skunk # 1, is a hybrid cannabis strain that, since its inception in the 70s, has influenced the emergence of numerous marijuana strains worldwide!
This species' peculiarity is undoubtedly the aroma, well explained by the name: skunk exactly means "skunk". Its flowers give off an acidulous smell like that emanating from skunks, which joins the sweet scent of wet earth.
In their CBD version, these super parents have given rise to the prestigious Orange Skunk CBD, which offers a mix of characteristics that are genuinely sought after in the cannabis landscape.
Read also: Forbidden Fruit strain: all about the forbidden fruit of CBD weed!
Characteristics of Orange Skunk CBD cannabis
The legal cannabis Orange Skunk bud presents exceptional, once tanned, have a pointed shape of an arrow, a light green with orange accents given by numerous pistils occupying them.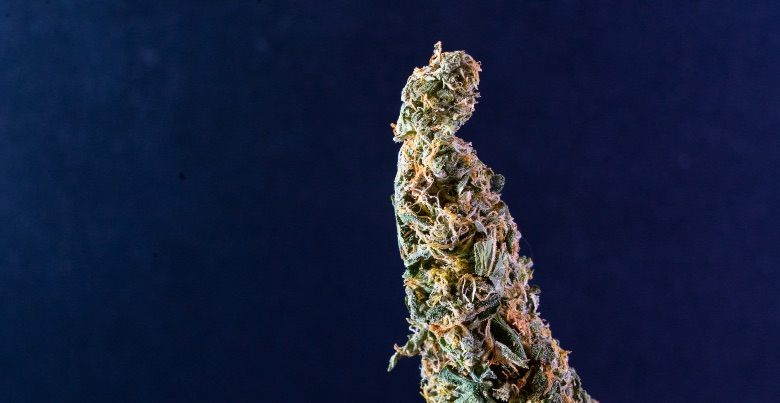 The scent is also distinctive. It incorporates both parents Cali Orange and Skunk # 1: the aroma of skunk mingles with a sweet and citrus scent of caramelized orange, which is prevalent despite the intense skunk aroma.
In its illegal version, Orange Skunk has low THC levels and a well-balanced THC / CBD ratio. It turns out to be perfect for cannabis newbies, as it doesn't lead to a powerful high but mostly gives slightly euphoric effects, which quickly give way to pain-relieving and relaxing effects.
On the other hand, the CBD flowers version is characterized by a high CBD content (about 18%), which is the beneficial and non-psychotropic active ingredient of cannabis. The THC is following the law, therefore less than 0.2%, which makes this variety absolutely harmless!
Orange Skunk CBD: what are the effects?
We inform you that, in the UK, it is not allowed to use legal CBD Buds except for research purposes and, at the most, for the fragrance of environments. 
That said, if someone were to use Orange Skunk CBD, they would reap the full cannabidiol benefits. The high percentages of CBD determine the following beneficial effects:
painkiller
anti-inflammatory
relaxing
antispasmodic
antiemetic
immunomodulator
antioxidant
hypotensive (although this is considered to be a side effect and not beneficial for people with low blood pressure)
In recent years, the positive effects of CBD have made this potent cannabinoid the subject of medical-scientific study. For the moment, an active therapeutic ingredient has not yet been declared, but there are good hopes that in the future, it will be!
Read also: Burbuka: what's it? How is it made and what's its correlation with CBD weed?
Other helpful information about Orange Skunk CBD weed
The existence of the solid aromas and high CBD contents of CBD cannabis Orange Skunk has a particular reason: organic Glasshouse cultivation, free of pesticides and chemical fertilizers.
Glasshouse? What does it mean?
You must know that the manufacturing company, located in the upper Piedmont, uses glass greenhouses to maintain an ideal environment for Sativa hemp plants in all seasons of the year. Glasshouse exactly means "house made of glass", the term used to indicate a glass structure dedicated to industrial cultivation.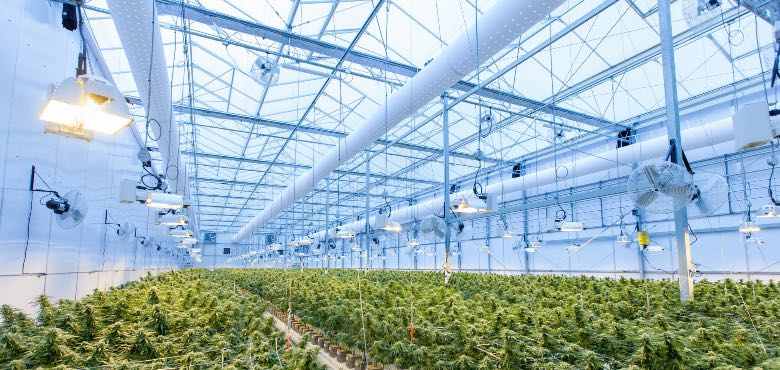 Growers also harvest and process Orange Skunk CBD flower manually to keep the properties of this tremendous strain unaltered.
In conclusion
After a few minutes of reading, you know all the characteristics of our Orange Skunk CBD, the newcomer to our online CBD flower shop (although it is already selling like hotcakes!).
What are you waiting for? You don't want to miss it!
Add it to your legal hemp and legal hash collection now by purchasing it from our Justbob CBD online shop! We are waiting for you.