Modified on: 07/09/2023
A deepening on the theme of the hemp beer that so much spoiled in these last months.
---
In Italy, with the legal hemp boom, it is not only the inflorescences of legal marijuana and CBD oil that have made a huge success. Several producers of craft beer have implemented what many have always dreamed of: replacing the inflorescences of cannabis with those of hops and making hemp beer!
But how is it realized, what are its characteristics and effects and what are the main retailers of hemp beer?

Legal hemp beer: how is it made?
The hemp beer recipe is not very different from the classic craft beers, which has been so popular in recent years.
In fact, hops is a flowering plant that belongs to the Cannabaceae family, from which, as you can imagine, even cannabis is derived. If you smell the dried hop flower (even the pellet flower) you will agree with us that the aroma is very similar to that of CBD flowers!
It was not difficult, therefore, for the brewers to think of mixing it or replacing it with hemp flowers and/or adding CBD oil during the fermentation process.
The recipe varies according to the type of beer you want to get, but one thing is certain: if you want to get an IPA with hemp you will follow the classic recipe to make an India Pale Ale, if you want to get a Saison, an APA or a Blanche you will follow the relative procedure.
The only one to combine with the ingredients is the legal hemp: you can decide, at your leisure, whether to mix it or completely replace it with hops during fermentation and also whether to add good cannabis oil or not.
And so on and so forth, because the types of craft beers are many and constantly evolving!
As you may know, CBD cannabis has many properties; just to mention some benefits given by its consumption, you need to know that it is a relaxing, antispastic, analgesic and even antiemetic product. Know that this benefit will not save you the nausea given by too much beer!
But can the effects of CBD weed be perceived also by drinking hemp beer? Read on and you'll find out.
Read also: Red marijuana: here are all the details of red marijuana
Hemp beer properties, benefits, and effects.
Legal hemp in Europe has high percentages of CBD (the non-psychotropic active principle) and has no influence on THC percentages (the narcotic principle is tolerated up to 0.2%).
The beneficial properties of legal marijuana are given precisely by the CBD, or cannabidiol, which moreover mitigates the action – even if in this case already very mild – of THC.
Let us now examine three of the features of the CBD:
it has no psychotropic effect,
it is a hydrophobic compound,
it is liposoluble.
This means, first of all, that marijuana beer (alas!) Does not bust, otherwise it could not be traded in our country.
Secondly, it means that CBD is not bound to water, but to fat. Unless hemp beer is produced with the addition of milk and derivatives – a very rare circumstance – or oil – an even rarer circumstance – it is not possible to enjoy the benefits of CBD when drinking it.
The effects of cannabis beer are therefore those of a classic beer: you will experience freshness (and perhaps even inebriation) and pleasure (hopefully) but nothing more!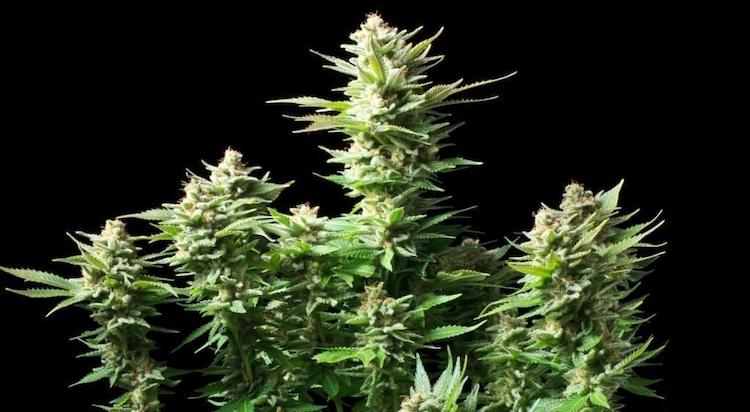 There is one though: the aroma. Yes, the aroma of CBD weed inflorescences is absolutely perceptible and gives that touch of bitterness to beer, as hops does. Therefore the choice of the type of hemp is very important for the final result of the product.
Would you like to drink a tasty and refreshing hemp beer? Find out, in the next section, the craft breweries that produce it!
Read also: Paracetamol and marijuana: is it possible to take them at the same time?
Hemp beer producers: the main CBD flowers beers
Here are some of the legal hemp beers on the market:
Fiorile – Amber Ale style beer from the GoDog craft brewery (Italy)
Superba IPA – Indian Pale Ale with hemp from the Superba brewery (Italy)
Hemp Beer – Saison of Canapuglia Farms (Italy)
Bionda alla Canapa – Lager of the Zahre Beer brewery (Italy)
Hanfblüte by Appenzeller Bier, Swiss hemp beer
Hemp beer – craft beer with hemp from the Legnone brewery in collaboration with the company Kanuf Canapa Valtellina (Italy)
Hemp Hop Rye – Amber Ale from the O'Fallon Brewery (USA). In this case, the brewery used toasted weed seeds in order to give the beer hints of hazelnut.
Are you ready to try them all? The price ranges from € 4 to € 14 depending on the format and the brewery, therefore perfectly in line with the classic craft beers.
Alternatively, you can produce your own hemp beer: you can buy legal marijuana and hashish in our online shop – justbob.shop: we also sell to wholesalers!