Modified on: 13/05/2023
How the weed vaporiser works, which one to choose and what are the differences with smoking
Among the most popular methods of consuming marijuana, there is not only smoking: there is also vaporisation, which is becoming increasingly popular among fans of classic weed and CBD Weed.
You also probably want to know more about the cannabis vaporiser, the benefits of this system and the best devices on the market. Still, you can't find enough information about it.
In this article, we wanted to deepen as exhaustively as possible everything you should know about this system: what it is, why it is so used by admirers of CBD cannabis.
We are confident that, in a few minutes, you will be delighted with your new knowledge on the subject!
What is the weed vaporiser, and how does it work?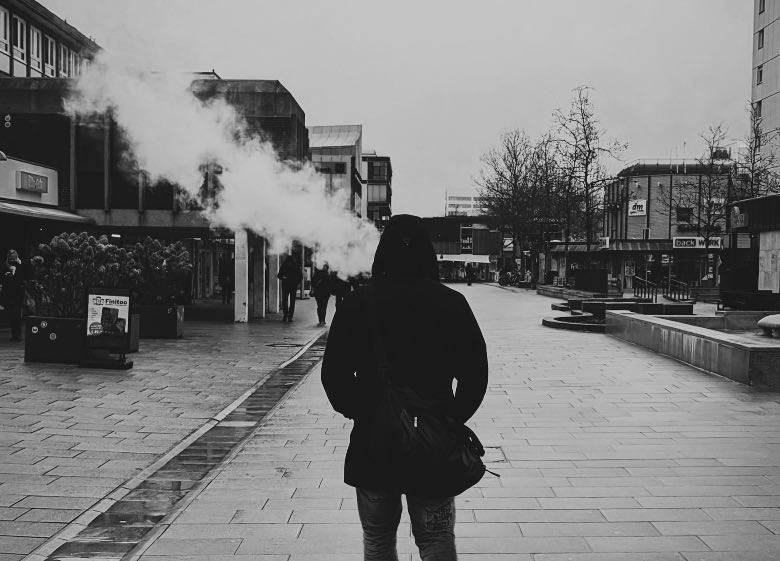 Vaping marijuana involves bringing dried cannabis flowers, CBD oil, and other legal weed products to a temperature just below the burning point. Both CBD buds and CBD cannabis concentrates can be vaporised through the use of particular devices, called vaporisers.
Most of these systems are designed to heat cannabis-based products to a temperature between 180 and 190 °C, without reaching combustion and avoiding the release of dangerous carcinogenic substances.
Specifically, the vaporiser is an electronic device, portable or not, consisting of a base that vaporises the products — usually dried herbs or oils — and an outlet hole connected to a mouthpiece or a bag, which allows the user to inhale the vapors.
People who use vaporisers get the same effects as CBD (or THC, in the case of classic marijuana) but through a much healthier procedure than smoking.
Read also: Do CBD and antidepressants interact with each other?
What are the advantages of vaporisation over combustion?
Vaporisers heat legal marijuana products by turning cannabinoids and terpenes into vapor. Compared to the herb's combustion (and therefore to consumption through rods and pipes), this process preserves a greater quantity of active ingredients in cannabis. It means that it can increase the beneficial effects of the product compared to taking it through smoking.
At the moment, studies on hemp vaporisation are limited but portend benefits over combustion. For example, a 2007 survey (Earleywine M, Barnwell SS. Decreased respiratory symptoms in cannabis users who vaporise. Harm Reduct J. 2007) analysed respiratory symptoms reported by a group of people who consumed both tobacco and cannabis.
Researchers found that vaping increased cannabinoids consumed but, at the same time, reduced bad respiratory symptoms in marijuana smokers. They concluded that vaporisation is a method that avoids the inhalation of toxins associated with the combustion of materials.
Therefore, vaping cannabis means avoiding the health problems associated with smoking, such as carcinogens, tar, and hundreds of toxic substances produced by combustion!
There are two main types of devices capable of fine-tuning this process: we will analyse them in the following paragraph.
The different models of cannabis vaporisers: from the portable one to the tabletop model
As you could read earlier, on the market, you can find two main models of vaporisers, namely the following:
Tabletop vaporisers, which require a fixed shelf for use and usually an electrical outlet to function. As for the steam delivery, the tabletop device may have a tube or bag to collect the evaporated cannabinoids.
Portable vaporisers. They are small, discreet, slightly larger than an electronic cigarette. Like the tabletop vaporiser, the mobile device features a chamber to hold the bud or cannabis concentrate, a heating element and an outlet for the vapour (which features, in this case, a nozzle that allows you to adjust the temperature using buttons.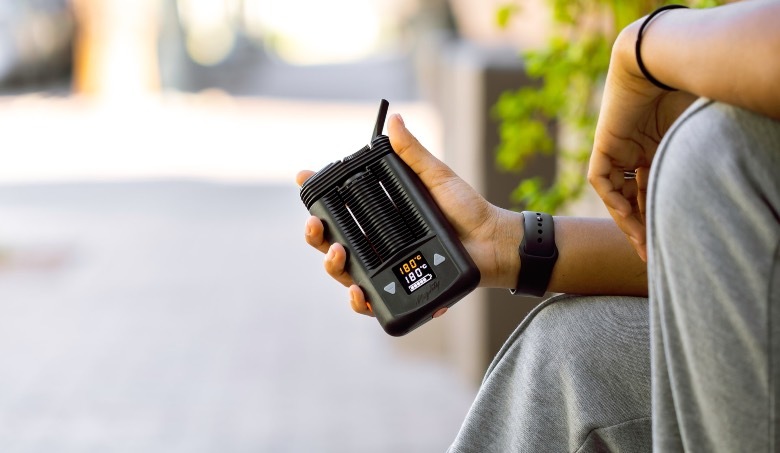 Why have we not included the electronic cigarette among them? 
The reason is simple. The e-cigarette to work needs liquid based on vegetable glycerin and propylene glycol (which constitute the so-called "neutral base"). We don't know — because there are no studies on it — whether vaping THC or CBD together with these two chemical compounds is harmful to health or not.
Indeed, some news suggests the opposite, such as relating to the vaping epidemic that broke out in the USA, precisely because of THC-based liquids for electronic cigarettes.
The classic vaporisers, i.e., table and portable vaporisers with vaporisation chamber, do not require other compounds besides CBD flowers, high THC cannabis or vaping papers (in this case, we are talking about medical marijuana, such as the Bedrocan).
But which device to choose?
Read also : Why is marijuana illegal in the UK and Europe, and the world? Here's what they don't tell you.
Choosing the right appliance for marijuana vaping
There is no better one among them all, but we suggest the first requirement should concern your very personal needs. If you use cannabis mainly at home, a desktop vaporiser might be sufficient, being capable of containing more raw materials than a portable vaporiser.
If you want something more comfortable, lighter to take with you wherever you go, then a portable device is definitely for you.
Otherwise, you can opt for both versions!
We suggest you take a look at this website: vaposhop.com for a really prudent choice, taking advantage of this particular article on "choosing the right device".
While you consider which appliance is best for you, buy the best light hemp now on Justbob, our CBD online shop!