SET of 3 x Cannabis CBD Oil 5%
3 BOTTLES OF CBD OIL 5% BIO | 10 ML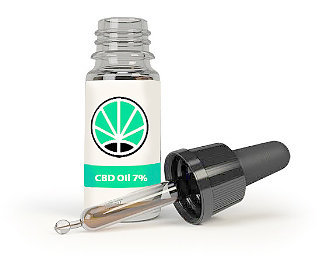 79,90€
Article information
CBD 5%
THC < 0.2%
Cannabis oil: 3 bottles of Cannabis CBD Oil 5% 10 ML
CBD Oil is certainly one of the most popular derivatives for people fond of the legal marijuana universe. The CBD extracts available on our marijuana shop are extracted exclusively from European cannabis. The first thing to clarify is that there are several possible practices to be able to obtain a quality cannabis oil. The most famous is certainly the cold pressing. This methodology is considered, in fact, by the experts of the sector the absolute best. And to understand the reason for this statement it is really very simple. In practice, this specific method improves the final product in all its aspects. As quality of the final product, amount of CBD oil obtained and yielded.
CBD Cannabis Oil: processing and characteristics
Our CBD cannabis oil is extracted from the marijuana plants present in the European Register of Agricultural Plants with a totally Organic Supercritical CO2 Extraction process. This CBD flower oil is then diluted in a second, together with the Cocco Oil MCT Oil. This gives to the obtained cannabis oil a particularly clear color and a highly appreciated flavor. Marijuana plants are grown exclusively in Italy under strictly biological conditions, without any use of pesticides, chemical fertilizers or herbicides, in order to obtain a product of absolute quality.
Buy our CBD oil: available formats
On our cannabis shop we try to satisfy all the needs of our customers. So if you've never tried cannabis oil yet but are stomping for a test, you're in the right place at the right time. On our portal, in the CBD Oil category you will find the right format for you! Furthermore, if you want to find out more information on what are other aspects of these extracts, don't hesitate to consult our informative blog.