Modified on: 12/09/2023
Marijuana – Ghali: lyrics and history of this hit song
If you love marijuana, whether it is CBD (like CBD flowers) or high in THC, you may have heard of Ghali's song "Marijuana" and will be curious about its lyrics.
Ghali Amdouni, known by everyone as Ghali, is an Italian rapper born in 1993 in Milan and raised in Baggio, a neighbourhood on the outskirts of Milan. Born to Tunisian parents who later moved to Italy, his life from childhood to adolescence was highly troubled.
The lyrics of his songs usually reflect his experiences: the problems with his father, the unconditional love for his mother, the heavy use of cannabis and hashish. Unlike many rappers, Ghali has breathed fear, hardship and difficulties. What he tells with his rhymes is all true.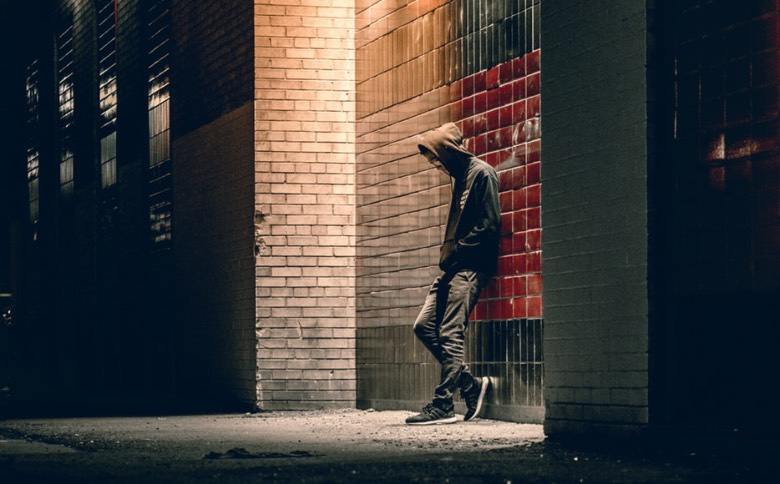 Ghali's story and the song "Marijuana"
What we know about Ghali is what we mostly learnt from his interviews, in which he talks about his relationship with his mother and the life his father led before he was arrested.
The rapper talks about the helicopters that used to pass over the roof of his house and his father's fear that they would come for him. The hidden camera in the carpark under his house, so they could see the comings and goings of people in the building. Not to mention the gun that was hidden in a vase and the fear he experienced as a child.
Ghali saw his father in handcuffs (for the first time) when he was only two years old. He tells of the packages he and his mother brought him to San Vittore prison and the years when he and his mother did nothing but hold each other up.
The rapper's childhood and adolescence were indeed not among the easiest. But fortunately, Ghali has discovered music.
Read also: Cannabinoids: short and long-term effects of THC, CBD, CBG and other active substances
Ghali and his encounter with music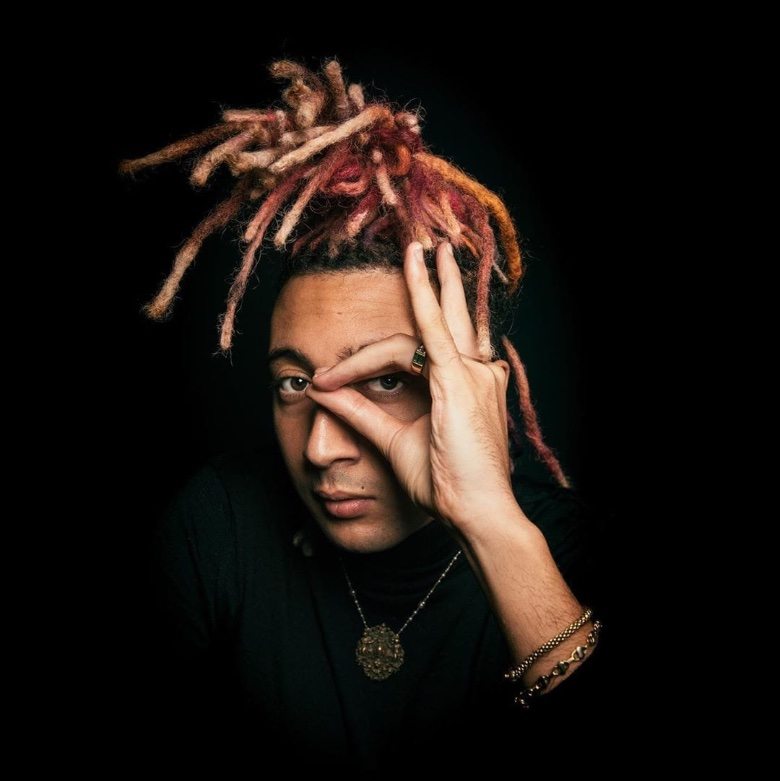 Ghali's passion for the rap genre was born after watching the movie about Eminem's life: 8 Mile. The film probably reminded him strongly of his own life: a boy in difficulty, the sole presence of his mother, and finally redemption.
Ghali also redeemed himself as he started writing and rapping at the age of 11 under the pseudonym Fobia. Then, in 2011 (after changing the name to "Ghali "), he founded the group "Troupe d'Elite", which also includes Ernia, Fawzi and Maite. Gué Pequeno noticed the group and put them under contract as soon as possible: Troupe d'Elite released an EP for the Sony and Tanta Roba labels.
Afterwards, Ghali is also appreciated by other famous rappers in Italy, such as Fedez and Sfera Ebbasta, starting his solo career in 2014 but continuing to keep in touch with the Troupe.
In the meantime, he began to publish his first singles on YouTube, free of charge. Among the best known are Wily Wily, Come Milano, Mamma and, of course, Marijuana (in its legal version can be found under the name of CBD cannabis also), the lyrics of which can be found in the following paragraph. The rapper immediately achieved great success, racking up over a million views on YouTube (naturally, in conjunction with Ghali's fame, multiplied).
He is now one of the most followed Italian rappers, with over 2.7 million monthly listeners on Spotify (which surpasses Achille Lauro, who has over 2.3 million listeners on the same music platform in February 2020).
Moreover, after participating to San Remo 2020 (a very famous music festival in Italy), we expect an even more massive success.
We've kept you waiting too long, haven't we? So here are the lyrics to Ghali's Marijuana song, released in December 2015 and much appreciated by the rapper's fans.
 Read also: Cannabinoid receptors: mechanism of action and association with cannabis
 Marijuana by Ghali: lyrics
Eh Oh ye ye
Eh Oh Marijuana (it transforms in zombies all the night boys)
Marijuana (They all come back late voiceless)
Marijuana (it's one and a half pounds, brother, eye and cross)
Marijuana (I smoke with the head in the middle of his thighs)
We are number one, we are unique,
Undicimilaecentoundici.
Trapped at home we go nuts,
Until the neighbor calls 112.
And with two euros in my wallet I use to go,
I came back within ten grams,
90 degrees, it's really hot,
Four hands build a Sforza Castle
They found too much flow in my lyrics,
No, you're a zero fra,
No, you are a 0 man, you aren't even worth a half,
And in seven days and seven nights all this.
Eight the years my father has been in Jail (khoya)
Eight the years my father has been in Jail (Sahby)
Oh brother, look, I think clearly,
I'm stoned not stupid,
If you fail, you'll pay immediately,
Oh Brother, I think clearly,
I'm just high, not stupid,
Don't say "I'm wrong, now I'll recover"
No, you've got the wrong number.
Eh
Oh ye ye
Eh
Oh
Eh Oh Marijuana (it transforms in zombies all the night boys)
Marijuana (They all come back late voiceless)
Marijuana (it's one and a half pounds, brother, eye and cross)
Marijuana (I smoke with the head in the middle of his thighs)
I've never read a book.
But I've done a filter,
As free as I want,
I smoke and I lose my balance.
Probably it makes you a bit of annoyed,
roll down the window a little,
smoke and then ask for eye drops,
crocodile tears.
This ganja scares you and you turn around,
Your hands sweat, you ask me for two shots,
You see dragons and you see nigiri,
You see Doraemon with the Napapijiri,
I push hard, ayahuasca,
Till you say, "ouch, enough",
It's not that if it's sunny there's no storm,
It's not that if I have dreads then I'm a Rasta,
It's not that without a diploma I can't know,
Mum, it's not that if I don't work I don't use my brain,
They took my father away from me, A.C.A.B. I never said that,
It's not like there's always a black man behind the trigger,
I hang out with the students of the park,
I become the Allevi of the park,
Mama always protected me from all this shit,
My childhood was a ghetto,
open your eyes, little mushroom.
Marijuana
Marijuana
Marijuana
Marijuana