Modified on: 11/09/2023
What's the best hash vaporizer ever? Here is the answer
Do you have a passion for high legal hash, and are you thinking of using a hash vaporizer to avoid smoking it?
Indeed, the combustion of a cane produces thousands of toxic substances for our organism. Moreover, with this method, they take not only cannabinoids but also nicotine. They tend not to use pure hashish but rather mixed with tobacco.
With vaporization, on the other hand, you avoid inhaling the many harmful substances produced by combustion, adopting a much healthier behaviour than smoking.
But is using a vaporizer the right choice to consume hashish? Could the introduction of hash ruin this device?
Remembering that, in the UK, CBD cannabis products are legal … so, let's try to answer these questions, but at the same time, we recommend that you adopt responsible behaviour.
Can a product like hash be vaporized?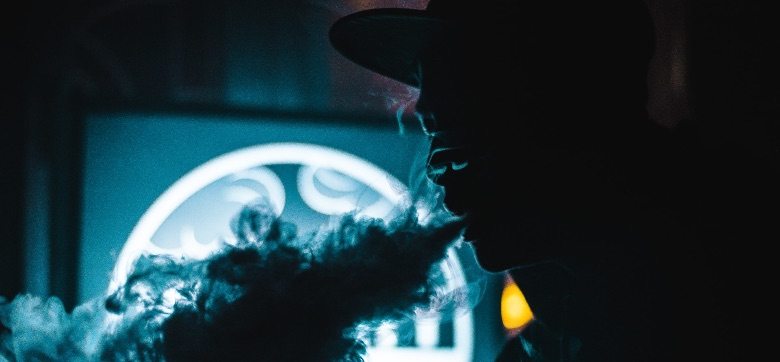 It may seem strange, but yes, a product like the so-called "smoke" can be used in a vaporizer, so it does not damage the device in any way.
The reason is simple: Vaporizers suitable for herbal substances support the use of hashish (although it is not an authorized practice in any way) because it is a 100% plant-based product, especially when it comes to CBD hash.
The one coming from the black market and being high in THC is often cut with other substances that are highly harmful to humans, which can also damage a vaporizer. On the contrary, hash made with legal marijuana is a 100% pure compound, therefore absolutely suitable for vaping.
But be careful: not all devices are suitable for this practice, so it is necessary to choose the best not to have to throw away the vaporizer at first use.
Read also: Cannabis trichomes: what are they, where can you find them and why is their presence a quality sign?
Why aren't all vaporizers suitable for hash?
There are 3 reasons why you should choose a hash vaporizer wisely:
hashish changes from solid to liquid upon heating;
the mixture leaves stubborn residues that are very difficult to remove;
hash only vaporizes at a specific temperature.
As a result, if I used the wrong vaporizer, your hashish might leak from the tank and pour in parts of the device, which will cause irreparable damage (e.g., the battery or other electronic components).
In this case, the vaporizer would become unusable, and you would have to throw it straight into the rubbish.
Besides, the use of CBD hash leaves and sticky residues is very difficult to remove! It vaporizes the CBD oil it contains, not the powder (kief) this product is made of.
It must also be considered that hashish only melts at a specific temperature, i.e., from 180-20) degrees Celsius onwards. Furthermore, it means that if you have a low-powered vaporizer, the hash will remain solid and, therefore, impossible to vape!
Therefore, we can tell you that the best hashish vaporizer reaches a temperature of at least 200 degrees Celsius C and has an airtight chamber (useful for containing plant compounds in solid and liquid states), and easy to clean.
You should also make a careful choice concerning the hashish itself so that you will not have difficulty either vaporizing it or cleaning its residues from the device. The best in this regard are those that are not very malleable, which crumble easily without getting dirty too much!
What are the best hash vaporizers?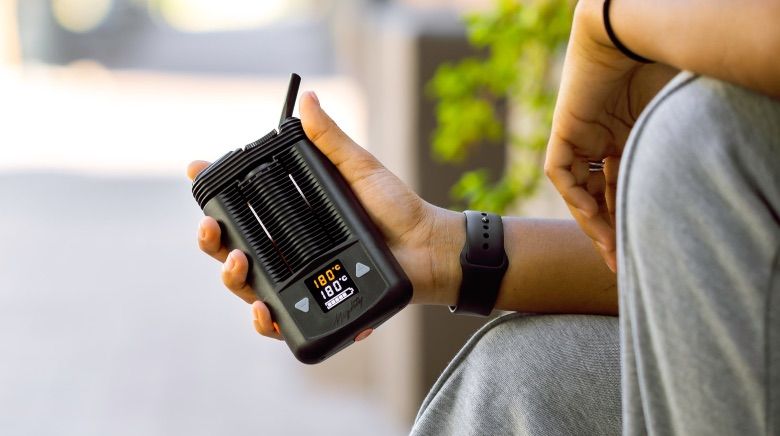 Most fans of CBD weed and hashish play it safe and buy the best vaporizers on the market. These are the German company Storz & Bickel's devices, ideal for vaping any plant product.
The Storz & Bikel vaporizers are recognized as devices perfect for hashish and cannabis, comfortable to use, and easy to clean. Moreover, the possibility of choosing between numerous models and sizes makes these tools suitable for any vaper's needs and preferences.
Here is an overview of the different products of the vaporizer company beyond comparison:
Volcano Hybrid, tabletop vaporizer with display and the possibility of inhalation either by tube or by balloon.
Volcano Classic, also tabletop but without display, adjustable by a knob and several buttons.
Mighty: 240-volt battery-powered portable vaporizer.
Crafty +: also portable, with a maximum temperature of 210 ° C and the possibility of adjusting it via the app.
Plenty: portable tube vaporizer (with the possibility to choose between long tube and short tube).
Prices range from a minimum of 250 euros for the Plenty vaporizer to a maximum of 600 euros for the Volcano Hybrid, but a Storz & Bikel product is an investment for life!
Read also: CBN: the beneficial cannabinoid that goes well with CBD and THC!
In conclusion
Now you know all about hash vaporizers, and you have probably already chosen the one that best suits your needs.
But have you already bought the best CBD product on the market? We guess not if you haven't visited our Justbob shop yet!
Don't wait any longer: buy legal hash and CBD flowers online now on our CBD online shop and, for any information, feel free to contact our customer service. We're at your service!