Modified on: 11/09/2023
What is a drug test, how does it work and how many types of drug tests exist?
If you are a CBD cannabis or marijuana with a high THC content user, you certainly have doubts about drug testing perhaps because the work or sport you do is to carry out a drug test to check that you are "clean".
Don't worry: at the end of this article, you will know absolutely everything about the drug test and how it works. We will also talk about the different types of drug tests and the detection of THC in blood, urine, hair and saliva.
No more talking … let's start our presentation!
What is a drug test, and how does it work?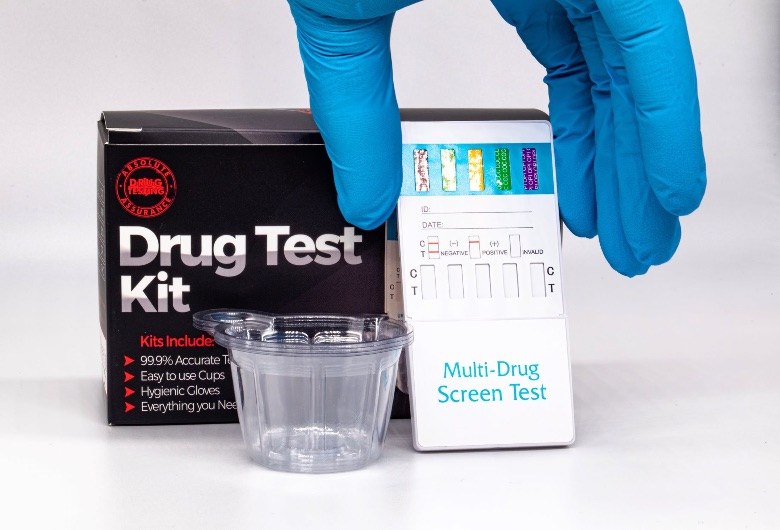 A drug test, also known as a toxicological test, or in sport, a doping test, is a reasonably quick test to look for the presence of one or more illegal drugs (or drugs subject to medical prescription) in the blood, hair, saliva or even sweat.
There are different types of screening tests, but the most common is the urine test, which can even be found in pharmacies. The price is around 10 euros for a single drug screening and about 20 euros for several drugs screening.
Not only can you detect more than one drug at the same time, but you can also do the test yourself at home, to make sure that you are perfectly clean during the official test (unless it is carried out by the authorities and therefore not scheduled).
The urine test guarantees an immediate result and instantly detects if there are amounts of medication circulating in your body that exceed the legally permitted percentages. The test package contains all the information about the procedure and the reading of the results.
Other tests, such as blood tests, require extensive laboratory tests to detect the amounts of medication in the blood.
The psychoactive substances usually sought with these tests are numerous. Here are the main ones:
marijuana
cocaine
opiates (e.g. heroin, codeine, morphine, etc.).
amphetamines (including methamphetamine)
steroids
barbiturates
But who can decide to undergo toxicological examination?
Read also: Dry mouth? 3 tips to manage this feeling
Who can undergo toxicological screening?
There are several situations in which drug testing is very useful. Let's look at which are the most common and when you may need to take the test:
Drug testing in the workplace
Employers can require their employees to take drug tests before and after they are hired. The purpose of the test is, of course, to check for drug use in the workplace, or at least to check whether they are carrying out work activities under the influence of drugs.  
Sports organisations and drug testing
Professional athletes (and those who practice competitive disciplines) are generally required to undergo a drug test to check for the presence of performance-enhancing doping substances. Drug testing in sport is often carried out at random.  
Drug testing for legal or medico-legal reasons
Drug testing is often required during road accident investigations or, more generally, criminal investigations and court proceedings.  
Police checks on drug use
If the authorities suspect that you have taken drugs and then put you in control, or if they find you in particular situations suggesting drug use, they may ask you to take a drug test. If you refuse, they may report you.  
Drug testing for medical supervision purposes
If you are on opioid treatment, your doctor may want to check that you are taking the right amount of medication.
Now let's look at some essential details about marijuana and CBD weed in the body.
Read also: CBD oil and gastritis: are there benefits for those suffering from stomach inflammation?
CBD weed and marijuana with high THC levels in the body: everything you need to know about it.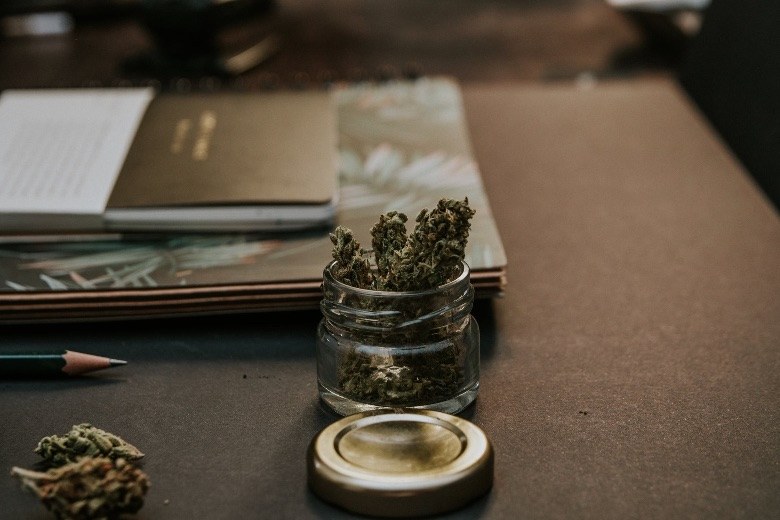 According to "The marijuana detection window", THC can stay in the body for between 3 and 30 days (or even longer). Drug tests tend to detect THC percentages for about 3 days. Still, there are actually several variables that make the window of detection for marijuana in the blood more or less comprehensive.
These are as follows:
Duration/frequency of use
The more significant the frequency and duration of drug (e.g. hashish) use, the longer the elimination period.  
Dosage
The higher the dose of marijuana, the more THC can be detected in the blood.  
Metabolic activity
If you have a fast metabolism, this will eliminate the THC very quickly.  
Sensitivity of the test
The most sensitive test is the hair test, which detects the presence of THC up to 90 days after taking it. The urine test detects THC up to 30 days after use, while the saliva test detects THC up to about 24/72 hours after cannabis use. The least accurate tests are the blood tests, which detect the presence of THC for only about 3 or 4 hours.
Drug tests can detect tiny amounts of THC in the body. However, the THC in "traditional" cannabis remains in the body for days or even months … While a study carried out at La Sapienza University in Rome on the consumption of legal cannabis tells us that tests can detect the THC in this product within an hour of consumption. (Pacifici R, Pichini S, Pellegrini M, et al. Determination of cannabinoids in oral fluid and urine of "light cannabis" consumers: a pilot study. Clin Chem Lab Med. 2018;57(2):238-243. doi:10.1515/cclm-2018-0566)
The reason is simple: the tetrahydrocannabinol in CBD cannabis is less than 0.2%, whereas it is absent in legal hash and CBD oil. You can therefore feel very safe if you take CBD hash or CBD oil sativa, whereas you should be on alert for only one hour after taking CBD flowers or other cannabis products.