Growing hemp: find out what will happen now that the thc limit has been raised to 0.3%.
On October 23rd, the European Union said YES!  As far as legal CBD weed is concerned, the THC limit has been increased to 0.3%, compared to 0.2% previously. 
It has been debated for many years, which has finally been approved after a series of struggles, tests, and statistics.
We will talk about a significant step forward, one that will change European agriculture's destiny in many ways. We will also bring about enormous growth in industry and trade.
Now, let's go into the details, to understand better what is going to happen and how Europe can derive so many benefits from a much-needed agricultural policy!
THC increased to 0.3%: a critical step to be competitive worldwide. In recent months, the European Union has approved a variant on the cultivation of legal cannabis, increasing the THC level from 0.2% to 0.3%.
It may sound a bit like a small step, but in reality, this small step will allow European farmers to expand the seed variety by about 50%.
The new provision will come into force with the new CAP's launch (European agricultural policy), valid from 2023 to 2027. So it's very close, and Europe will have an even better chance of competing with non-European producers.
In fact, for some time now, competitors such as China and Australia and the United States, Switzerland and Canada have been able to grow hemp with authorised THC levels of 0.3% to 1%.
One only has to read this data to understand how much Europe has been at a disadvantage and why EIHA (the European Industrial Hemp Association) has been fighting for this change for some time.
The long-awaited result has finally arrived so that the hemp industry and agriculture will also experience a more prosperous period in Europe .
If we take the American activity (which has a THC limit of 0.3%) as a reference, the change for the better is easily tangible.
Hemp cultivation: a world of future growth.
As soon as the new CAP is in place, European hemp cultivation will finally be reborn. Today hemp growers (a specific term for those who grow hemp) face this sector with many limitations.
Even in Italy, for example, depending on the type of soil and the national climate, there are not many seeds that allow good harvests. Even the list of legal seeds proposed by the European Union is really limited.
With the new agricultural policy, however, the varieties of hemp to be grown can be considerably expanded and, finally, it will be possible to compete with the world's major producers. They have already had much more resources for some time.
Legal CBD bud is an area that has enormous potential, and with this innovation will bring many advantages:
European cannabis can be re-evaluated, and demand will increase;
Farmers will be able to grow productively, by expanding the areas cultivated and the types of seeds;
consequently, the need for labour will also increase;
In general, the agricultural sector will be the protagonist of exponential growth and unprecedented territorial renewal.
In short, the increase of THC to 0.3% for industrial hemp is a detail that will soon generate considerable general growth in the agricultural, industrial and commercial sectors for the whole of Europe!
The news about legal hemp does not stop there! We tell you about it in the following paragraph.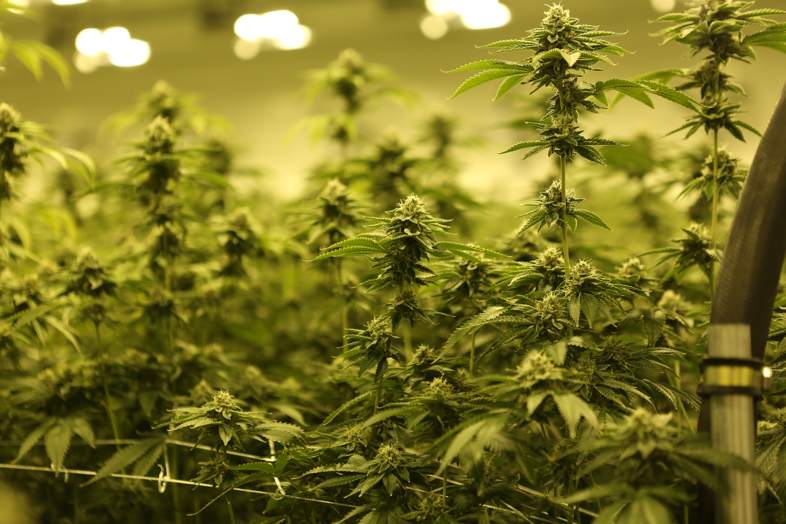 Traditional marketing and industrial hemp.
In addition to raising the authorised THC level for hemp cultivation to 0.3%, last October the European Parliament included hemp in the list of products regulated by marketing standards. Wondering what this means?
These are rules that want to regulate all stages of the hemp supply chain and aim to improve the quality of hemp:
the economic conditions for the production and trade of the products;
the quality of the products themselves.
Besides, a whole series of rules are foreseen concerning labelling and packaging and the methods and substances used for the production and cultivation of hemp.
In short, all the new regulations and policies adopted by the European Union point to a clear improvement and strong growth in the hemp sector.
Hemp growers will benefit from these new changes and with them the whole European economy.
Read also: 2020: what are the best types of weed and cannabis CBD?
In conclusion.
As you can see, it is not just a question of numbers. Still, a simple change can lead to a succession of effects of considerable importance, which can make many sectors of the European economy and agriculture grow.
From 2023 onwards, the hemp sector will grow and develop as never before; farmers will see a world of opportunities open up. Finally, Europe in this sector will also be seen by the world as a powerful competitor.
Now that you are also aware of the new European cannabis policy, we would like to take this opportunity to remind you that if you are a collector of legal marijuana, CBD oil and legal hash, you will be able to buy many varieties of products in our cannabis light shop.
Use them to perfume the rooms or collect them from the first to the last if you are a fan.
Visit JustBob and find the best CBD flowers, CBD hash and CBD oil today and explore the world of CBD cannabis 360 °.