SET of 6 x Cannabis CBD Oil 5%
6 BOTTLES OF CBD OIL 5% BIO | 10 ML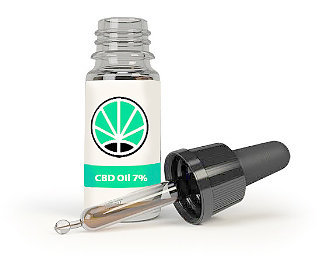 139,90€
Article information
CBD 5%
THC < 0.2%
Cannabis oil: 6 bottles of Cannabis CBD Oil 5% 10 ML
Just Bob cannabis oil is extracted from Futura75 hemp varieties. This genetics has a very high concentration of CBD, while the THC value obviously does not exceed the allowed limits. The plants are strictly cultivated in Europe with a purely biological regime. No pesticides or herbicides of any kind are used. This choice is obviously aimed at obtaining a product of high quality.
CBD Cannabis oil: intakes and ingredients
This specific CBD cannabis oil is an easy way to take and dose CBD: sublingual intake is the fastest way to feel its benefits. Thanks to the dropper you can easily increase or decrease the dosage as needed. Below the used ingredients:
Organic CBD oil 10 ml
Future Hemp Extract 75 0.5 gr
Organic mandarin oil 0.04 ml
Organic cinnamon essence oil 0.02 ml
Buy CBD Oil: the available formats
On the our marijuana shop we try to satisfy the demands of our loyal customers. You have never tried cannabis oil before, but you are stomping for a test? On our catalog you will find different formats that can represent the right solution for you, at the right time. Want to find out more about the benefits of CBD oil? Nothing could be simpler, just consult our new informative blog to stay up to date!