SET of 6 x Cannabis CBD Oil 5%
6 BOTTLES OF CBD OIL 5% BIO | 10 ML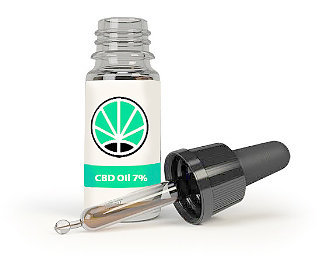 139,90€
Out of stock
Article information
CBD 5%
THC < 0.2%
Cannabis oil: 6 bottles of Cannabis CBD Oil 5% 10 ML
JustBob CBD cannabis oil is extracted from Futura75 hemp varieties. This strain has a very high CBD concentration, while THC values obviously do not exceed the allowed limits. We chose to source from European organic harvests, with no use of pesticides or herbicides, in order to obtain the best quality CBD oil.
CBD Cannabis oil: intakes and ingredients
CBD cannabis oil is the easiest way to dose CBD for internal use; also sublingual intake is the fastest way to feel its benefits. Thanks to the dropper you can conveniently increase or decrease the dosage as needed. Below the oil's ingredients:
Organic CBD oil 10 ml
Future Hemp Extract 75 0.5 gr
Organic mandarin oil 0.04 ml
Organic cinnamon essence oil 0.02 ml
Buy CBD Oil: the available formats
You have never tried cannabis oil before, are you tempted to try it? You are in the right place! On our CBD cannabis e-shop we try to please our customers needs: among different available formats, we are sure you will find one that will suit your needs. Have you heard about the benefits of CBD oil? In case you haven't, you will find lots of information on our new and constantly updated blog!
Our innovative shipping department enables us to ship orders the same (working) day of receipt. You will receive an e-mail and SMS with the shipment's tracking number as soon as the shipment leaves our facility.

You will always be informed.
We will keep you updated about your order by e-mail or directly via SMS on your mobile.

Customer care:
Email: info@justbob.shop
Mon-Fri 10am – 5pm
Facebook Messenger
+44 20 3051 4261

Shipping cost: € 5.50
Payment available by credit/debit card on the website
Free shipping for orders > 60 €

You will receive shipment updates by e-mail and SMS.
Depending on location, the package will be delivered at the latest within 3 (working) days. The morning of delivery day, you will receive a notification message.
Couriers work from Monday to Friday, therefore no shipments or deliveries will be made on Saturdays, Sundays or public holidays.
For further info, please contact us at info@justbob.shop
The inflorescences are sold provided with the analyzes made by Us, on each lot produced, and they are also provided with seed labels which attest to the origin and certification within the meaning of European standards.

All products sold by JustBob comply with UK and European law in terms of hemp cultivation.

-Law on Hemp of December 2, 2016, n 242, published on GU n.304 of 30-12-2016;

-D.P.R. October 9, 1990. N. 309 T.U. Drugs;

-Circular of MIPAAF May 22, 2018, "Document on cultivation methods and rules of flowervivalism";

-II Reg.-Delegate-n.-639-2014 Europe

-II European legislation n. 1307/2013