Clarification of the hemp supply chain: what is its role and how is it regulated?
In the production of CBD cannabis, one of the most important aspects is the certification of the hemp supply chain.
For this reason, at the British level, the institutions have strongly supported the creation of the National Consortium, which aims to protect this sector, which is considered legal in our country, by focusing on the traceability of products and the acquisition by producers of all the necessary certifications.
This initiative is also of fundamental importance for greater consumer protection.
Companies producing legal cannabis must comply with precise and defined regulations, soon legislating through special decrees. Therefore, the hemp supply chain is becoming better organised thanks to the collaboration of operators from all sectors, just as in any other production sector.
The hemp sector is substantial. It can be used in various fields such as textiles, cosmetics, agri-food, construction, and much more on an industrial level.
Therefore, the creation of the Consortium and protecting producers, who are divided into many small companies, also allows consumers to receive a controlled, certified and, above all, quality product, whether it be seeds, oil, food, or food anything else.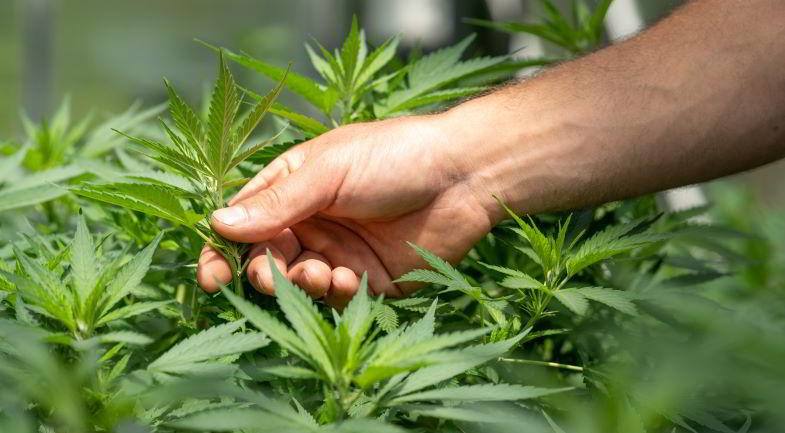 How to distinguish CBD cannabis from certified hemp supply chains
When buying light hemp, you must know how to distinguish a high-quality product from a poor one to avoid running into legal risks from an uncertified product.
Manufacturers and growers try to maintain a high-quality standard, including a high CBD content. Many companies are also increasingly turning to an organic product that does not use dangerous pesticides and other chemicals so that all consumers can be assured of quality cannabis.
Where does this focus on who controls the supply chain come from?
Following recent random tests on many products worldwide, it has been found that some manufacturers are not complying with what is stated on the labels.
The ingredients analysed often do not correspond to what is declared on the packaging. One of the most noticeable element is the incorrect concentration of active ingredients on the label.
This fact should make you realise, even more, how fundamental it is for the hemp industry to comply with current certifications and regulations. The user must be able to choose a quality product that is genuinely suited to their needs.
Another fundamental aspect that must be considered is information on the traceability of companies' essential ingredients. This additional control serves to avoid coming across potentially contaminated CBD grass.
But how do you recognise quality legal hemp?
From the inflorescences to the derivatives, the hemp supply chain is based on a type of cultivation that has distinct characteristics. Therefore, if you are collecting this product, you must learn to recognise its distinctive features to ensure that you are purchasing a high-quality CBD cannabis.
One feature to look out for are the crystals on the surface of the calyxes and leaves. By checking them, you will see the presence of trichomes, which enable the formation of CBD, and terpenes, which determine the taste and smell.
This last aspect is fundamental: if you smell an unpleasant odour similar to hay, you deal with hemp from low quality, uncontrolled supply chain.
On the contrary, a fruity, sweet smell indicates light cannabis from adequately treated and controlled crops.
Touch also helps to perceive quality. For example, when you smell a high level of legal cannabis, you should feel softness and firmness, characteristics that indicate a reasonable degree of moisture and the presence of trichomes.
Read also: Hemp wood: origins and advantages of this material
The importance of certifications within a controlled supply chain
Farmers who have a licence to grow hemp must purchase seeds from the European Union's precise and detailed list.
These seeds have a THC content of no more than 0.2%.
In addition, the licence provided to farmers allows them to plant CBD cannabis, harvest it and dry it as agricultural biomass.
In contrast to Europe, this model is more flexible in other states, such as the USA. There is no defined list of seeds, and there are fewer restrictions on the content of the various components (THC has a limit of 0.3%).
The supply chain control requires that the plant, after being transformed into biomass, must undergo careful tests to detect the possible presence of harmful substances such as metals, insecticides, and pesticides. In addition, levels of cannabinoids are also seen at this stage. If the cultivation passes the various checks, the farmer can sell the biomass, which can be put to multiple uses.
Therefore, if you collect this product, you must know the importance of these tests that certify the hemp supply chain.
Thanks to microbiological tests, you can be sure that you are buying a product free of toxins, bacteria, mould, metals and other dangerous products. In addition, the levels of active ingredients contained in legal cannabis are also certified and guaranteed.
But what are the certifications that hemp growers must have?
First, it is essential to obtain 'GAP (Good Agricultural Practice)' and 'GHP (Good Handling Practices)' certifications. These ensure that the product has been produced, packaged and stored safely and that food safety standards and practices have been respected.
On the other hand, hemp cultivation is intended for pharmaceutical use. Therefore, GMP (Good Manufacturing Practice) certification must be obtained, referring to the agreement on quality standards. Having this documentation means reducing the risks of producing low-quality drugs. However, if the hemp is intended for sale as cannabis light, there is no need for this certification as the industry does not require it.
CRM (Certified Reference Materials) certification ensures a high level of traceability. By adapting this test to the different state cannabis laws, laboratories will provide more outstanding guarantees of product safety.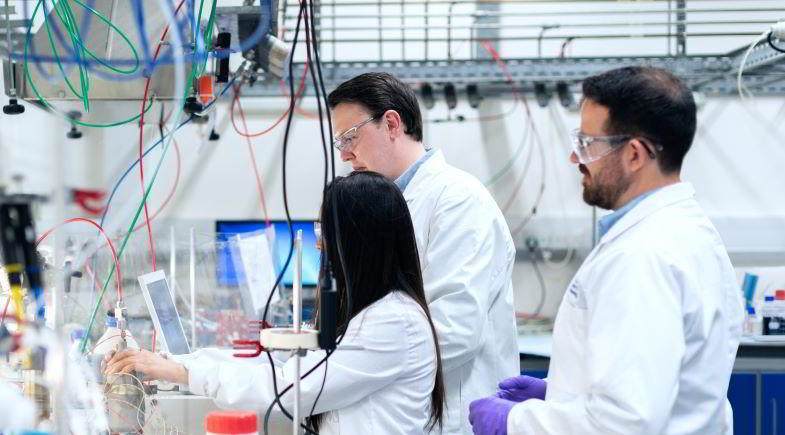 A significant advantage of the hemp supply chain: it is organic and environmentally sustainable
Hemp production offers several environmental benefits compared to other crops.
One of these is that it is sustainable. No pesticides or plant protection products are used. A certified supply chain starts with analysing, controlling, and cleaning the soil. It is a naturally organic supply chain that does not cause damage or consequences to the environment or human health.
Hemp cultivation requires little water, and often, even rainwater is sufficient. Hemp is also able to absorb fine dust and can clean contaminated soil.
Read also: Canada: The legalisation of cannabis has not increased road accidents
The importance of supply chain certification also in derivatives
The certified supply chain and the legislation on legal cannabis are of fundamental importance also for legal hashish and CBD oil.
The guarantee of a certified product is of paramount importance to ensure that consumers receive a product that meets specific characteristics and does not contain harmful active ingredients. In addition, controlling the supply chain is essential to avoid this type of market being managed by figures with illicit aims.
It suggests the importance of cannabis light legislation that can help minimise the illegal sale of marijuana. This is supported by data showing that illegally cultivated plants have been drastically reduced in recent years.
By regulating the sale and production of marijuana in the best possible way, it will be possible to combat the illegal trade in it more and more effectively and cut the black market.
This fight is essential for protecting young people, who are often unaware of the consequences of consuming products that are not controlled and do not come from a certified supply chain.
After this brief discussion, we invite you to visit our CBD shop.
On Justbob.shop you can find CBD buds of the highest quality and many safe derivatives to collect!
We look forward to seeing you in our CBD online shop: see you soon!