Hemp has made its entry into the world of green building: discover the advantages of its use and its extraordinary potential.
There is no doubt that the versatility of legal hemp plants is unparalleled: CBD products, textiles, bioplastics, biofuels… Cannabis can be used to make anything, even bricks!
Hemp bricks have only recently become part of the bio-building sector, but they have been a huge success right from the start due to their anti-mould and ecological properties, but also due to their particular lightness and many other factors that make them irreplaceable.
Want to know more?
Here are details of their characteristics, prices, and contexts of use.
Hemp in construction? Here are the properties of the materials obtained
Even though bricks and concrete made from the cannabis plant are still hard to come by and are sold at higher prices than the most common ones, they are becoming very popular worldwide.
Why?
They have exceptional properties: they are particularly insulating and breathable, light, durable, and mould-resistant.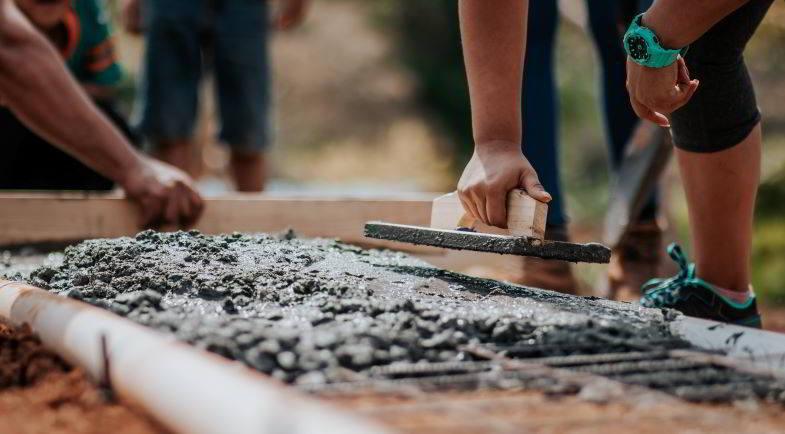 What's more – the icing on the cake – they are environmentally friendly materials!
The cultivation of CBD cannabis for building purposes is carried out without the use of pesticides and herbicides, so the resulting materials are non-toxic and safe for humans.
Hempcrete (concrete), hemp bricks, and panels are absolutely sustainable materials that are well suited for use in green buildings.
In addition to being harmless to humans and the environment, biomaterials made from hemp and CBD weed make it possible to construct high-quality, durable, and fully compliant buildings.
It is no coincidence that several internationally renowned architects have also opted to use these materials in their projects.
Read also: Can hemp be a fuel? Here's how things stand
From flats to extensions of historic buildings: how hemp bricks are already well established in green building in the rest of the world
The use of hemp as a building material has already spread to various parts of the world.
England and France, India, China, and the United States are the most striking examples.
In England, in Cambridge to be precise, a well-known firm of architects has chosen to extend an old Victorian villa with hempcrete.
The reason?
Certainly the quality in terms of environmental impact, but also the aesthetics and functional properties.
The new Hempcrete walls are a perfect match for the characteristics of the historic stone, so it will not be surprising if this material is also chosen for the renovation of other historic buildings in the future.
The characteristics of this material also mean that there is no need for an additional insulation layer in addition to the wall, as was the case with the materials used in the past.
In Paris, however, one of the most well-known cases of buildings made of hempcrete and hemp bricks is a six-storey building that has been inhabited for several years.
The people who currently live in this building are more than satisfied with the conditions of the building: the rooms maintain the perfect level of humidity in every season and the need for heating and ventilation systems is much less important than in most Parisian buildings.
In India, companies working with this material collaborate with local governments to spread the use of this ecological material, and there is no lack of success in the rest of the world.
Green buildings and hemp are a perfect match both for the construction of new buildings and for the renovation of older ones.
But does the use of concrete and hemp bricks have any disadvantages?
The only one that comes to mind might be the price, but over time this could be overcome, below we explain why.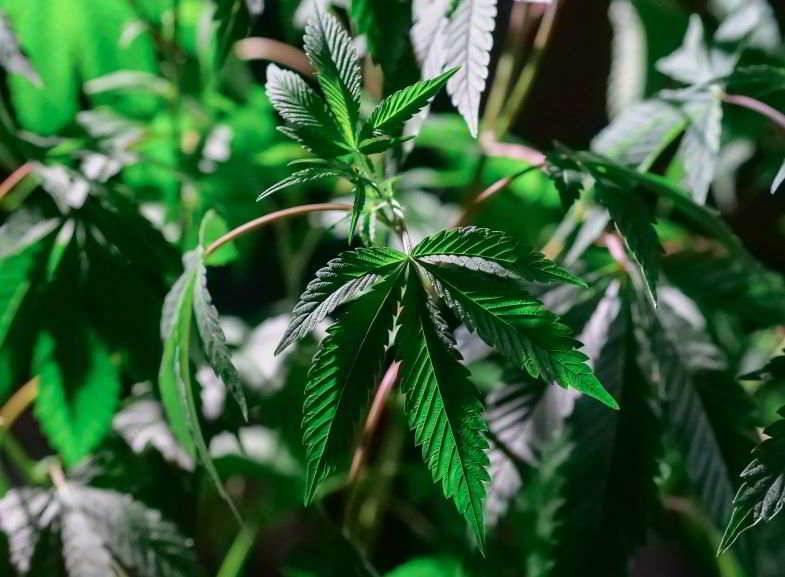 Hemp building cultivation: few concessions and still high prices
Although the properties of hemp concrete and bricks made from this plant are truly remarkable, their availability is still rather scarce.
Are you wondering why?
As in other areas, the legality of making marijuana-based building products comes up.
In order to grow legal marijuana in most European countries and beyond, certain requirements must be met, including a cultivation license.
Unfortunately, these licenses are difficult to obtain and are limited, which means that the production of building products is also limited, and not yet able to expand to meet all possible demands.
For obvious reasons, therefore, the lack of availability is also associated with a higher price than for ordinary concrete and bricks.
In practical terms, building a house with hemp bricks will require an additional 8 to 12% of the total building costs.
Read also: Hemp plastic: how to get rid of microplastic pollution
To conclude.
Even if hemp Sativa materials for bio-building have bigger parts than other materials, their success seems to be already announced.
In fact, their characteristics translate into long-term savings (they reduce the need for heating, cooling, and ventilation systems and thus electricity consumption).
But not only that, Hempcrete is non-toxic, promotes healthy environments, is very durable and safe.
Once again, light cannabis has managed to amaze us with its countless properties.
That being said, if the world of marijuana fascinates you and you love to collect its derivatives, we invite you to visit our online store Justbob.
Legal hashish, CBD oil, and many other quality products are waiting for you to complete your collection.
Visit our CBD online shop: see you soon!