Modified on: 13/09/2023
5 cannabis sativa on Justbob to try in 2023.
Legal CBD flowers are, individually, cannabis Sativa inflorescences with very low THC content. These are genetically modified cannabis varieties so that their THC content does not exceed 0.2%, which is the limit imposed by European law.
Each cannabis plant capable of producing these flowers comes from certified seeds that are permitted to be grown by the Cannabis Act.
As you may know, there is a lot of CBD cannabis genetics. Some are more valuable than others, especially for the high CBD content, an active non-psychotropic ingredient that has many beneficial effects. Among our CBD weed varieties, here's what you'll recommend trying in 2023:
Do Si Dos
Gorilla Glue
White Widow
Lemon Cheese
Bubblegum
Let's see, below, the specifics of these species known (and adored) around the world.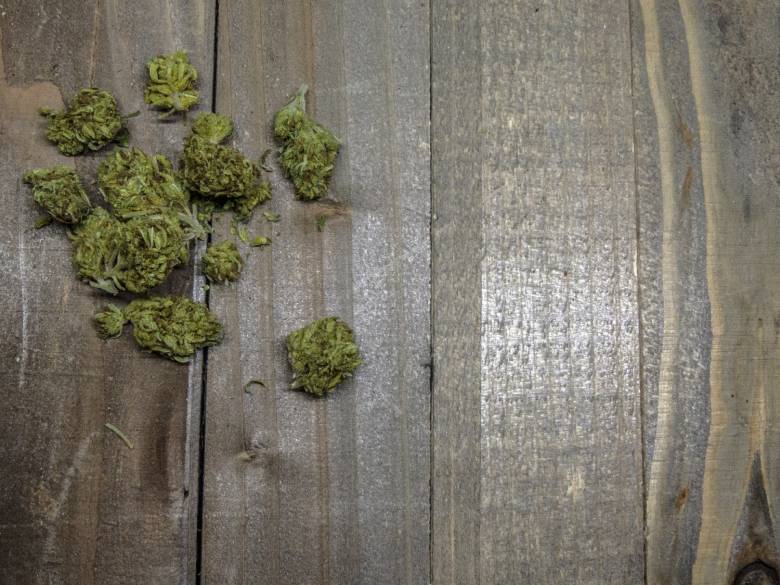 1) Cannabis Do Si Dos.
With a sweet taste, Marijuana Do Si Dos CBD is famous all over the world, especially for its taste and its intoxicating smell. Its aroma is earthy and recalls the bush and the winter months. Its flavour is also earthy; it also has notes of pine and an almost chestnut aftertaste.
Its origins, namely the famous Girl Scout Cookies and Face Off OG, and its content in cannabidiol (CBD) exceed 22.5%.
The flowers of this variety are very light green, with a thick layer of resin, rich in cannabinoids, that covers them. They also have very bright orange pistils and a medium-large size, with a slightly elongated shape.
A variety not to be missed!
2) CBD Cannabis White Widow.
Of uncertain origins, it is one of the oldest genetics of cannabis, born more than 20 years ago. With its legal version in Europe, the White Widow CBD has rare flowers: small and rounded, they almost look like candy.
These characteristics stem from the fact that the White Widow cannabis plant has very few upper peaks, developing little in height and mainly in width.
The colour of the flowers is a decidedly dark green (more than its high THC version), while their flavour is earthy, but with hints of pine.
With a CBD rate of more than 18%, the "White Widow" is one of the most cannabinoid-rich species!
Read also: THCP and CBDP: the newest discovery
3) The Gorilla Glue CBD.
It is a historical variety, also the winner of one of the previous editions of the Amsterdam Cannabis Cup. Its name is justified by a large amount of resin that covers the flowers to the point of making them sticky.
The Gorilla Glue CBD comes from the crossing of 3 treasured varieties, namely Chem's Sister, Chocolate Diesel and Sour Dubb. This specific version is a cross between S1-Gorilla Glue and Gorilla Glue #4, to maintain all the characteristics of the original Gorilla Glue cannabis.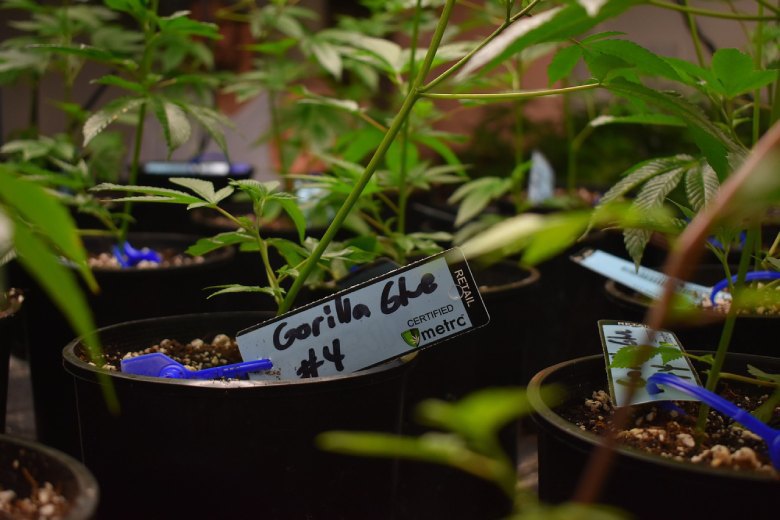 It preserves most of the genetic characteristics of these species:
The very fresh fragrance, reminiscent of the forest and pine and citrus taste, but with a diesel aftertaste.
Flowers rich in cannabinoids (in the light variety the amounts of CBD can exceed 22%), justified by the thick layer of resin, which also determines the colour of the inflorescences.
Extremely light green colouring.
The pistils are bright orange.
These features make it a popular species, so hurry up to buy it in our shop Justbob.shop .
4) Cannabis CBD Lemon Cheese.
Lemon Cheese was born to naturalist and cannabis enthusiast Franco Loja, who died prematurely at the age of 43.
It is one of the favourite species of cannabis lovers because it has an exceptional taste and its aroma, as you can imagine, strongly resembles lemon and citrus.
The colour of the buds of CBD Lemon Cheese is a very light green, tending towards the yellow. They are also specified by the strong presence of resin, which gives the flowers a high CBD content (above 19%).
Read also:5 life-saving tips to recognize female cannabis plants
5) Cannabis CBD Bubblegum legal.
Bubblegum cannabis is a must-see variety, also known worldwide for winning the Cannabis Light Cup in Zurich and Vienna.
Legal marijuana flowers, available in medium and small versions, have a very sweet taste (like that of chewing gum) reminiscent of summer fruits, but at the same time have a citrus and forest aftertaste.
The inflorescences of CBD Bubblegum also have distinct colouration, with enormous amounts of resin covering them. With CBD above 23%, it is confirmed as a true queen of legal hemp Sativa!
In conclusion
Today we presented 5 varieties of cannabis known worldwide for their excellent characteristics. We remind you that our flowers are all organic and raised with farming methods ideal for all strains, from indoor cultivation to GreenHouse and GlassHouse!
You will be amazed by their quality, the thick layer of resin, and their intoxicating fragrance, which persists over time. Don't forget to store your cannabis flowers properly, so they don't lose their unique features.
So, what are you waiting for? Buy them together with legal hash varieties now on Justbob!